Brinsworth Arts Group
Brinsworth Arts Group gets connected.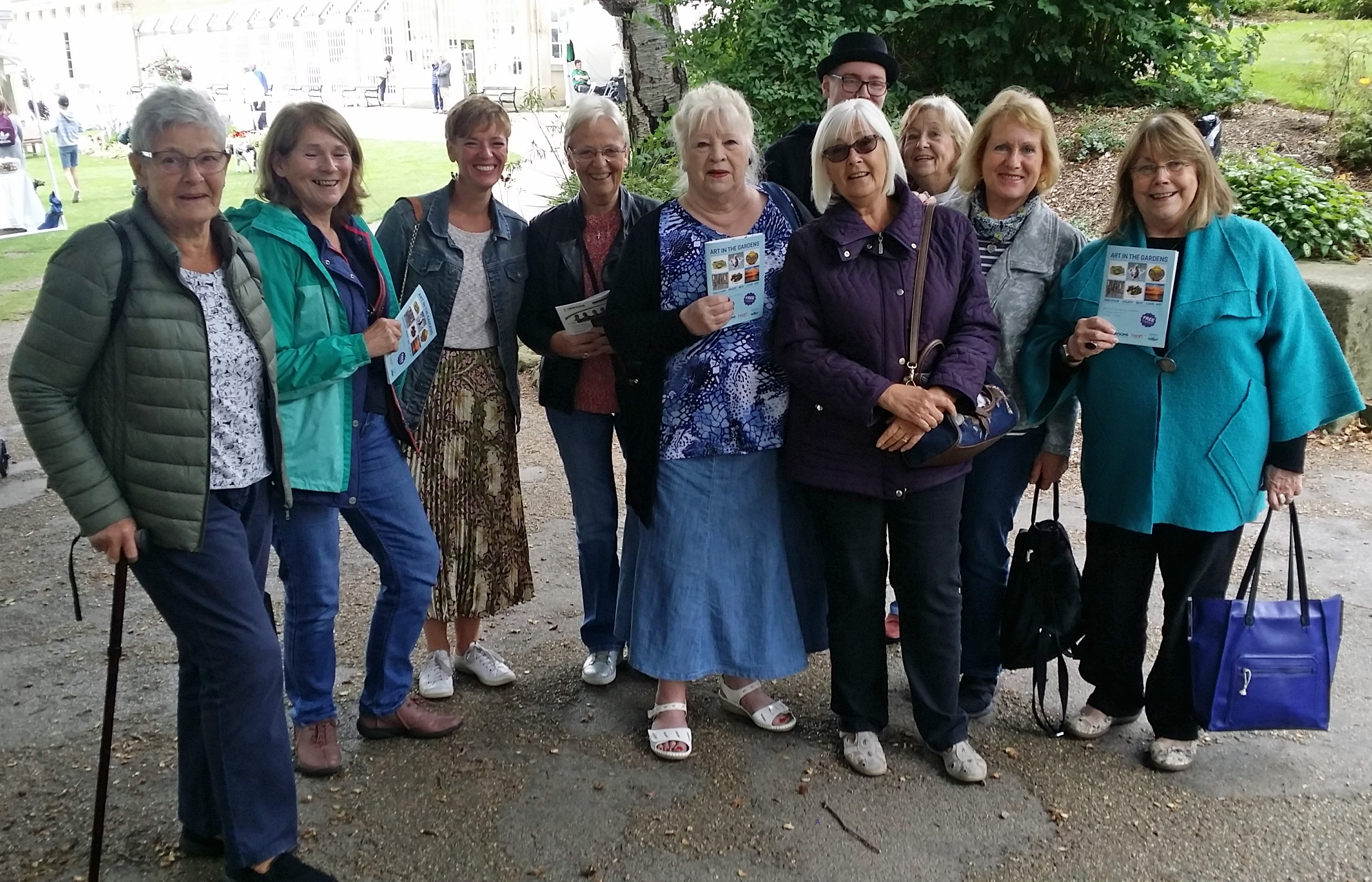 For many people, art-making can seem a closed-off world. Brinsworth Art Group is trying to change that with the help of the Brinsworth and Catcliffe Ward Budget.
Our long-established group, of around 15, mostly older people, has been meeting weekly to create, share and enjoy visual art, mainly painting and drawing. We each pay an annual fee to cover our costs but the Ward Budget has made it possible for a tutor to work with us several times during the year. We've even been able to try out some clay work!
The social aspect of the group is just as important as the art making. The Ward Budget supported a trip to Sheffield's Art in the Gardens in September. We had a wonderful day out together and came back inspired to try new approaches to our artwork. Art, and the friendship an art group can offer, have a positive effect on health and wellbeing.
With the help of our local councillors, we're now setting up our Art Connect project which will use digital/online technologies to support the creation of new art and to connect us to a world outside our own. Getting connected can help to reduce loneliness and isolation.
Some of our work will be on display at The Centre in Brinsworth on Remembrance Sunday, 10 November, and again in early December.
We meet on Monday afternoons at St Andrew's Church, Brinsworth. More information from Caroline:
Email: brinsworthartgroup@gmail.com
Phone: 07707 707 238