Let's shine a light on Rotherham's voluntary and community sector
Voluntary Action Rotherham would like all the amazing voluntary and community groups to get a chance to shine.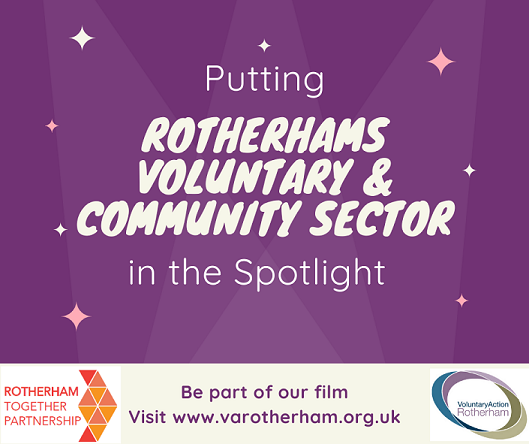 Rotherham Together Partnership want to showcase the diverse and immensely important support our voluntary groups achieve, explaining the positive difference they make to people's lives and communities.
Working with students from Rotherham College, Voluntary Action Rotherham aim to produce a video made up of a mixture of pictures and video footage taken over the last 12 months.
Please help in inspiring others, reach out to people that are looking for help and show everyone we have a caring and diverse Rotherham community support network.
Click on this link to find out more and how to 'shine a light on Rotherham's voluntary and community sector'
You can also email Kerry.mcgrath@varotherham.org.uk or call 01709 829821
Deadline for submissions is 23rd October 2020