Reclaim the night 2020
Instead of the usual town-centre walk, this year's event will be hosted online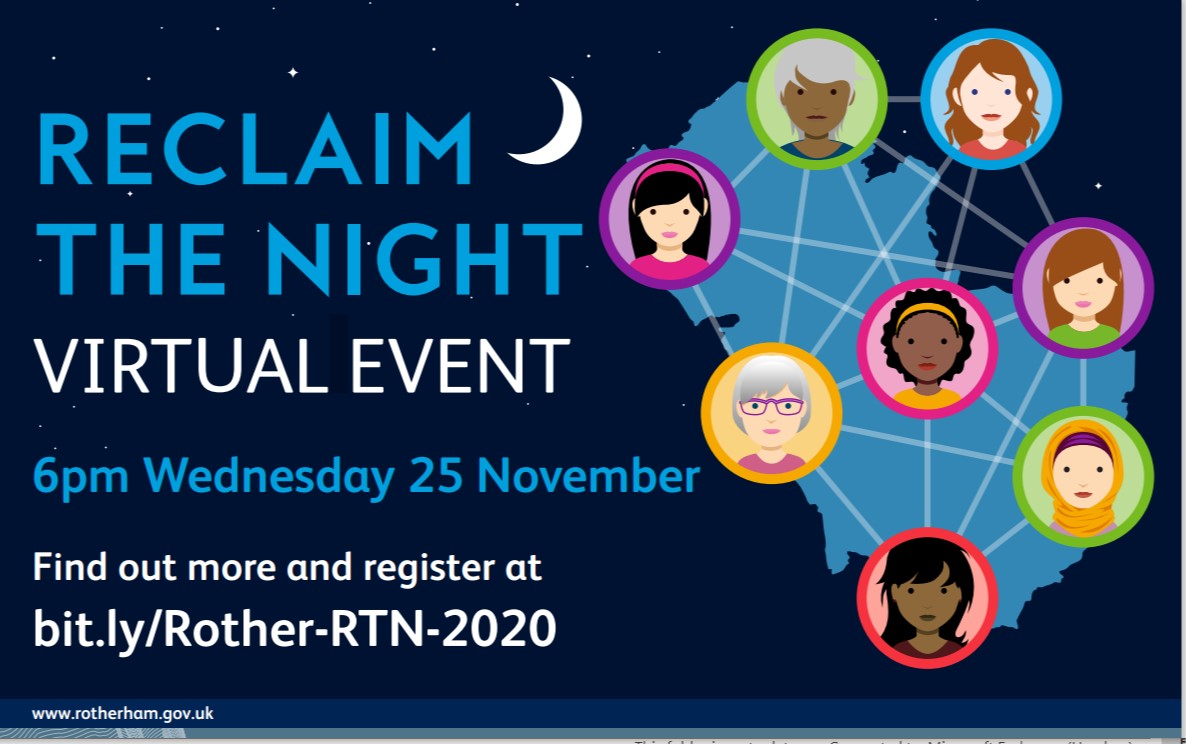 Please see attached flyer for Reclaim the Night 2020.
Reclaim the Night stands against violence towards women and girls, making our streets and public spaces safe for and everyone.
Instead of the usual town-centre walk, this year's event will be hosted online. A line-up of women with links to Rotherham will share experiences of moving into new, exciting spaces – professionally and personally, and explore how women are empowering themselves and each other to move into and thrive in spaces they might have once found inaccessible. Speakers include Catherine Asta and Becky Lancashire with poetry from Sithule Mguni.
The event will be held on zoom and attendees must register in advance at bit.ly/Rother-RTN-2020
Please share this with your networks, if you have any queries then please contact me.
Thanks
Helen
Helen Thorpe (Banerjee)
Community Safety Officer
Rotherham Metropolitan Borough Council
Riverside House, Floor 2, Wing B, Main Street, Rotherham S60 1AE
Tel - 01709 254807
Mobile – 07557 312941
Email – [email protected]