Children from Maltby Redwood Academy clean up the park.
On the 17th January School children from Maltby Redwood Academy years 4, 5 and 6 were joined by Councillor Andrews, Councillor Turner and Dawn Thomas from Neighbourhoods to litter pick around Cliff Hills, Maltby. The children braved the cold weather collecting litter that had been dropped on the footpaths as they walked from the school to the park where several bags of litter were collected.
After collecting the litter the children enjoyed a well-deserved break on the play equipment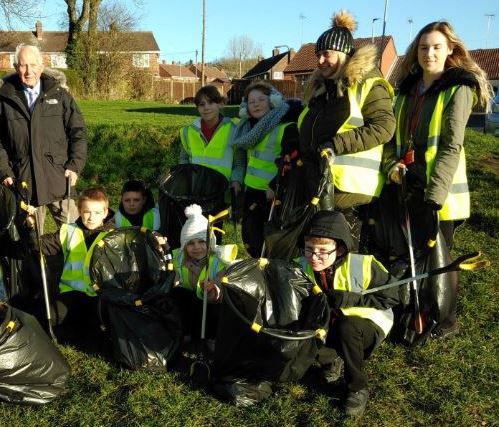 .