Rotherham's first community bee farm is up and running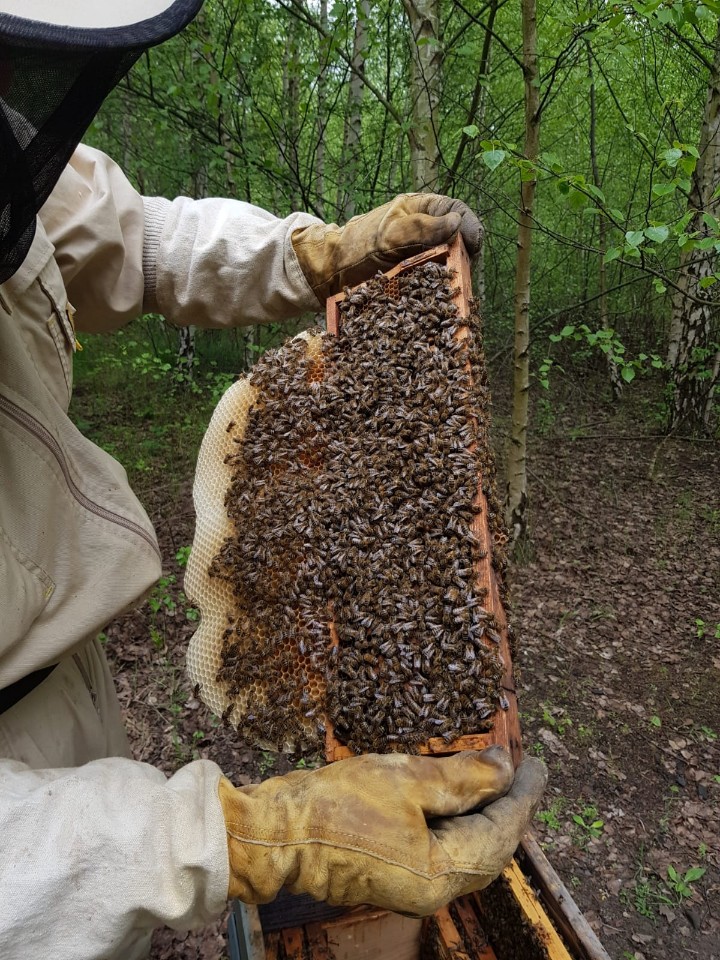 5:30 on the 1st of May saw me heading off to Rotherham East's new bee farm to help beekeeper Claudiu put the initial hives on site. I was surprised by the weight of the hives, which had existing colonies inside, and therefore already contained a good amount of honey.
The hives were put in place and, after I had moved a sensible distance, Claudiu, in protective clothing, opened them for the bees to emerge and to begin exploring their new surroundings. Ideally the hives would have been moved during the hours of darkness to keep the bees calmer, but the location and layout of the site meant this presented a few hazards that were best avoided. Hence, we opted for the daybreak start instead.
A couple of days later, Claudiu went to check how the new Eastwood residents were settling in. Things were looking good so three of the four hives paid for by Councillors Cooksey, Khan and Fenwick-Green were set up. Into each of these he put a queen and then some bees from the complete colonies to help the queens get started in forming a new colony. It struck me that this must be where the term 'hiving off' comes from.
A week later and a visit to check progress showed they had been as busy as only bees can be. Fresh honeycomb had been formed in the new hives and I was delighted to see the first Eastwood Honey within it. I was less delighted when, despite the presence of bees all over the frame, I was invited to stick in my finger and try some.
'The bees will repair the damage to the honeycomb, don't worry, just move calmly,' Claudiu urged.
Happily, I suffered no frenzied bee attack and can attest that the honey tasted absolutely wonderful. I can't wait to see a couple more hives there and some new people learning about this fascinating activity.