Community minded pupils from Eastwood Village Primary School have designed posters telling people not to drop litter on the streets.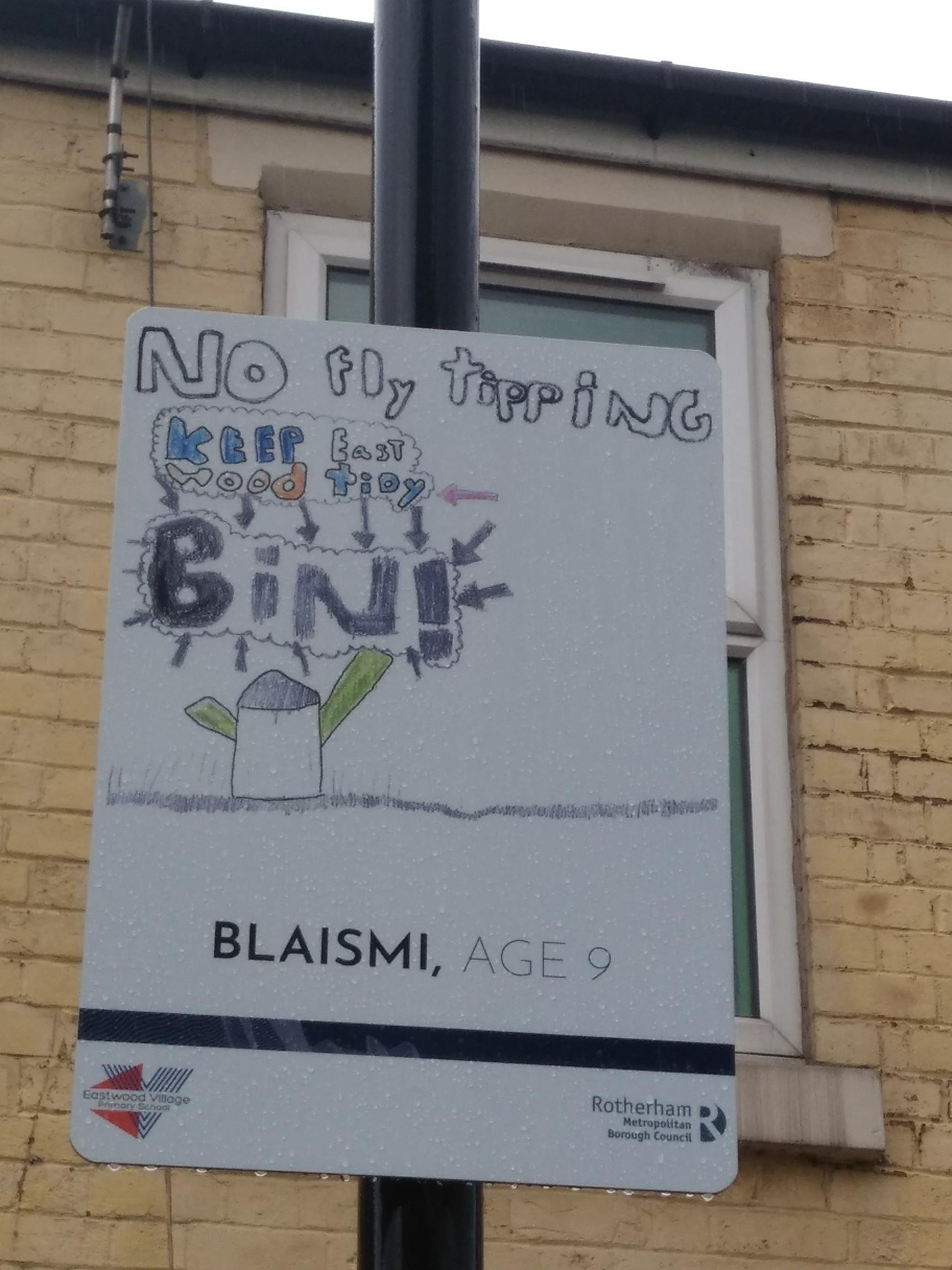 Teachers and ward councillors, together with RMBC officers, judged the designs and the Neighbourhoods Team paid to have them made into signs for displaying around Eastwood Village. These were installed in early June and the winning designers presented with £10 vouchers.
So popular was the activity that St Ann's Primary pupils are now doing something similar for Eastwood Middle. The ward members and council will again support this initiative and arrange to have the winning designs made into signs and displayed on lamp posts around the estate.