Bespoke course aims to cut male suicide rates in Rotherham East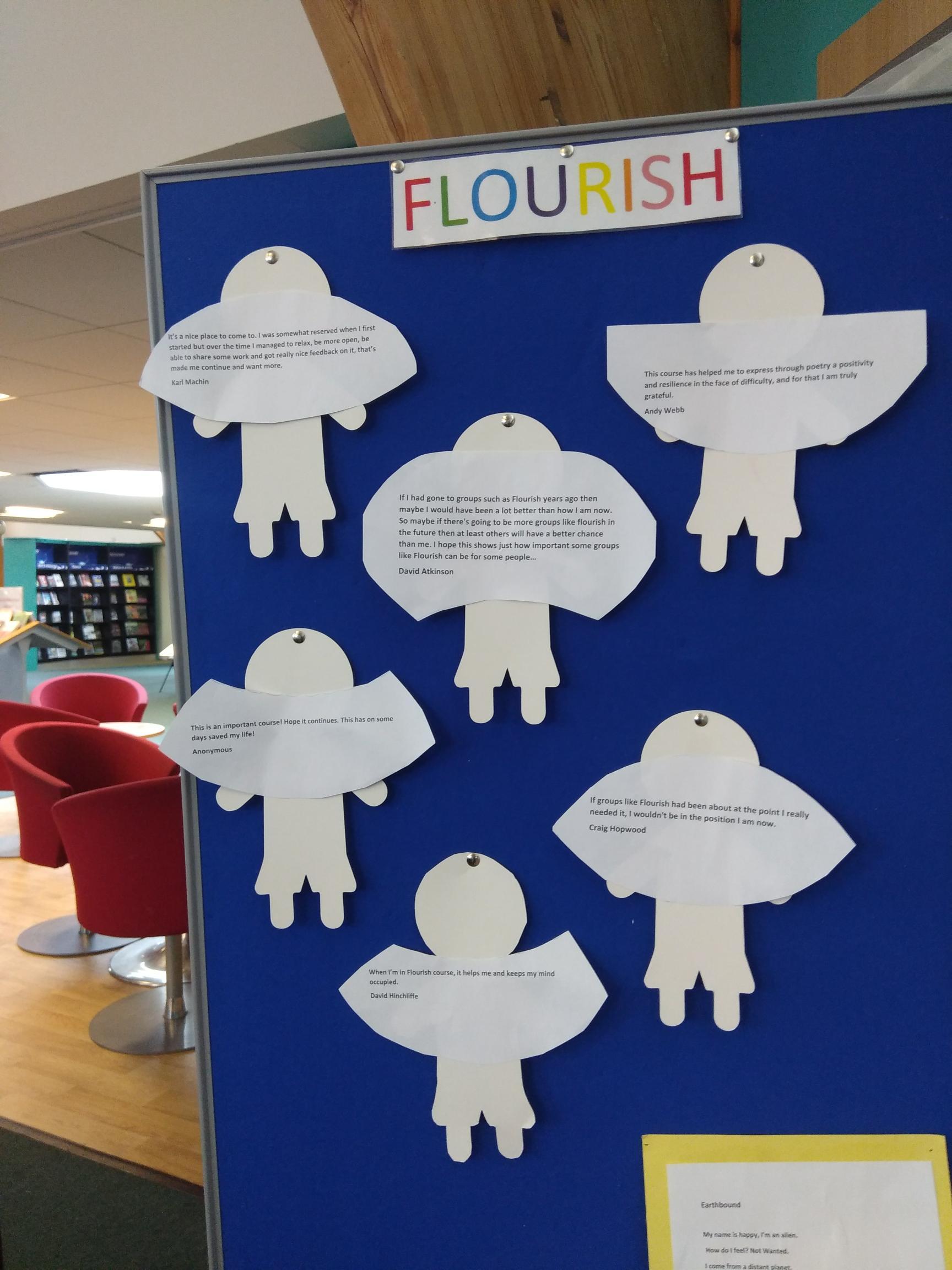 There was a wonderful display of works produced by men who attended the recent, NHS funded, Flourish course at Mowbray Gardens Library on 12th July.
Designed to engage and get men talking about their problems, the course ran for 12 weeks, culminating in a celebratory exhibition of drawings, poetry and creative writing. Testimony to how successful the sessions were in getting the men to work together and discuss things was the collaborative works they produced and works sparked by peers' works.
The NHS funders and Public Health colleagues attended to meet and chat to the group and to hear for themselves the benefits the course has delivered – not just for those attending but for their families and friends too.
With funding now ended the community group at Mowbray Gardens Library hope to get lottery funding to run the courses for a further 12 months.
You can follow Rotherham Flourish on Twitter @flourishro