Ward councillors aid environmental improvements at Eastwood Village.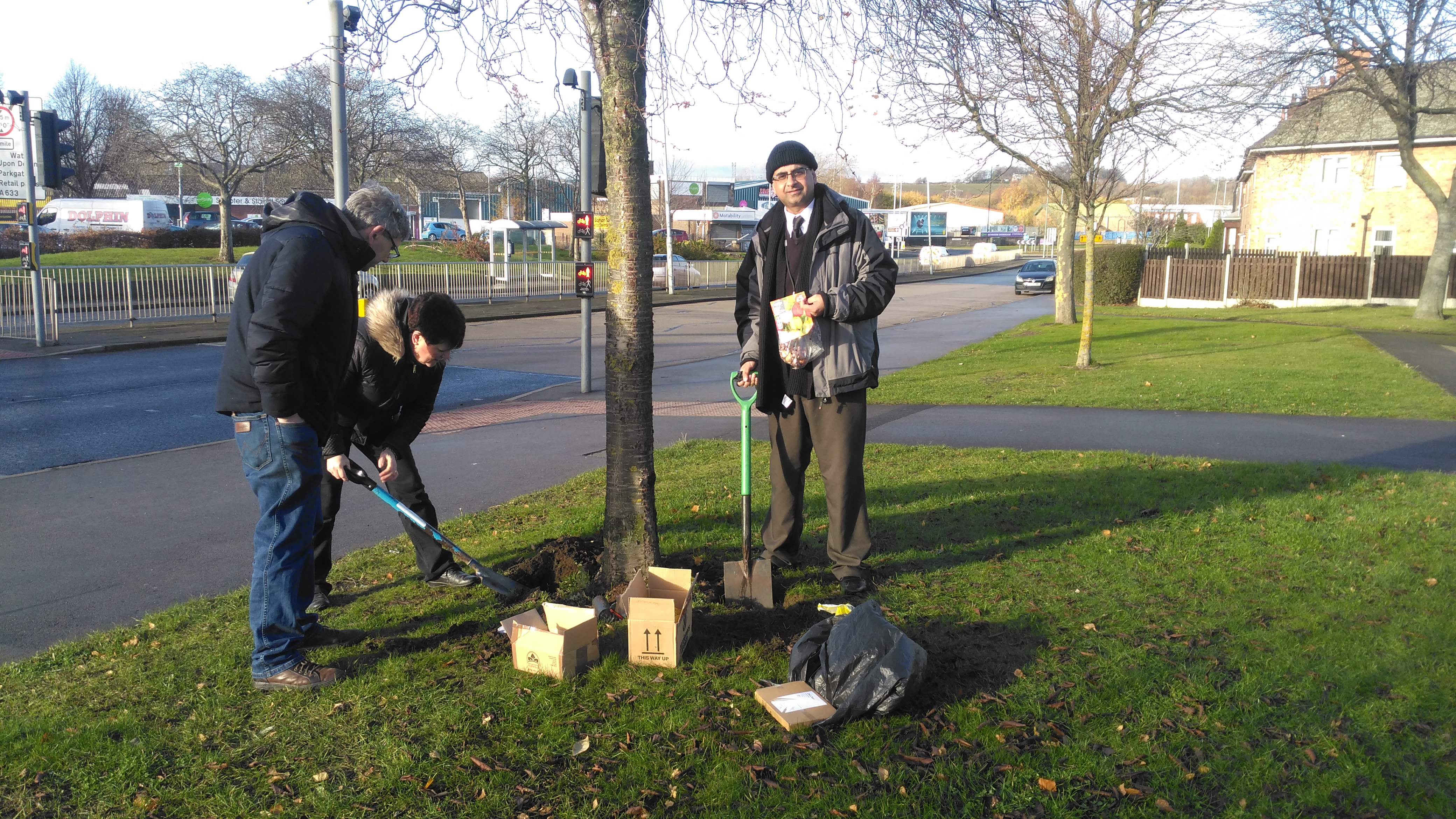 With an eye on warmer weather ahead, residents planted the first batch of Eastwood Village's spring bulbs at Selbourne Street last Friday. They were assisted by Councillor Tajamal Khan who funded the bulbs from his Community Leadership Fund and fellow Rotherham East Ward Councillor, Wendy Cooksey.
Residents identified the opportunity for brightening the estate at low cost and suggested this to officers and ward councillors. It is intended that this is just the start of wider planting in the area to increase its attractiveness in early summer.
There are other plans for Eastwood too. Residents can learn more about these at a planning event taking place on Monday 11th December, where they are invited to drop-in between 16:00 and 19:00. Here, they can influence decision making around suggested improvements and plans and learn about a project to be carried out by Sheffield & Rotherham Wildlife Trust at Eldon Road fields. Drinks and refreshments will be provided. It takes place at Clifton Learning Partnerships Zone 1 building on Erskine Road.