Community drop in at Eastwood Village, 11th December 2017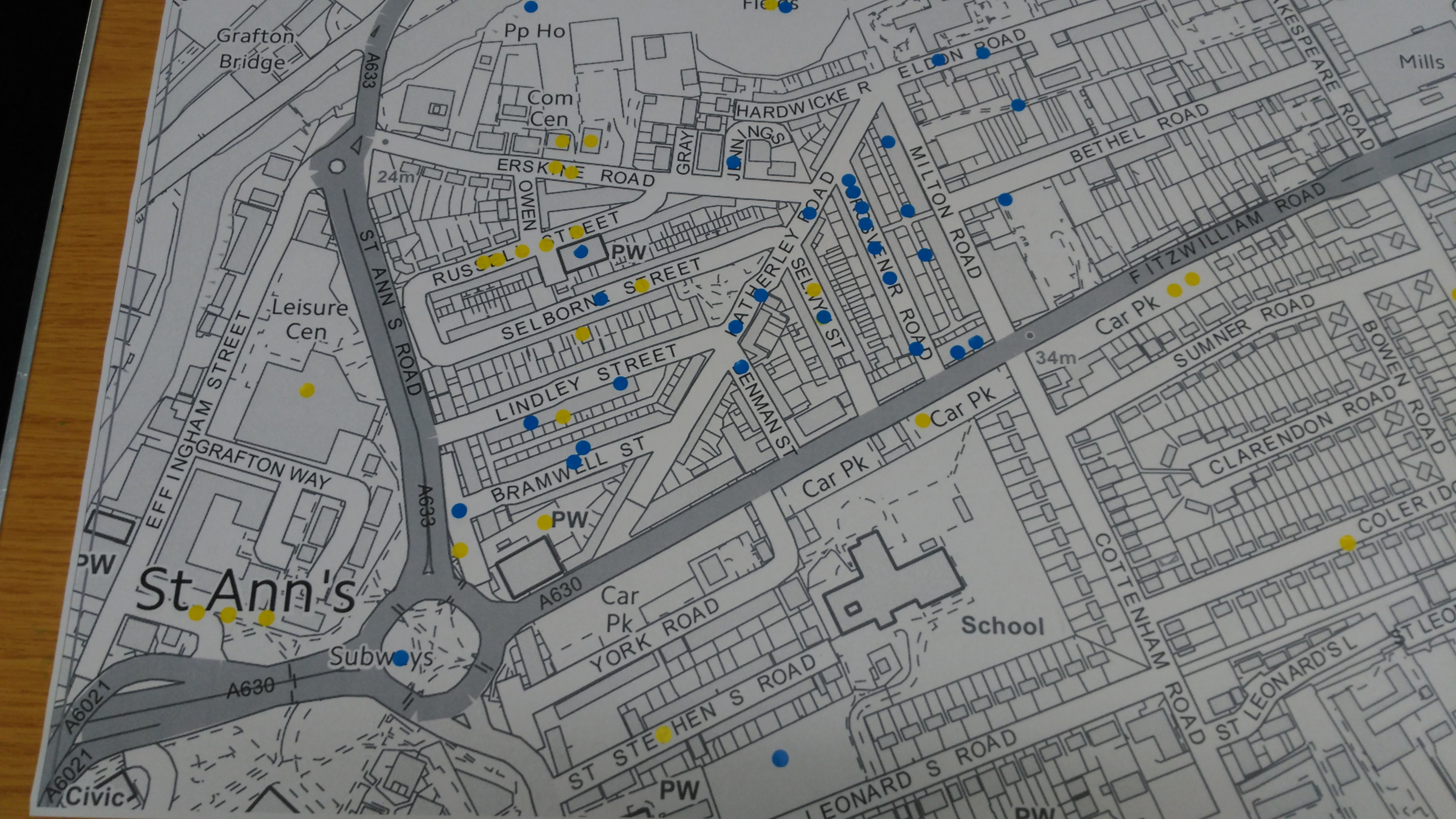 Eastwood Village residents were not dissuaded by the low temperatures as they turned out for a community planning event on the evening of the 11th December at Clifton Learning Partnership's Zone 1 building on Erskine Road.
More than 20 residents were able to map good and bad points about their area on large scale maps to help identify hot spots and what people like about the estate. Some great suggestions were put forward, including on how to deter and combat fly tipping and how to help build a sense of community through sports.
Ward Councillors Wendy Cooksey and Tajamal Khan were on hand to discuss suggestions and concerns with residents; and Sheffield and Rotherham Wildlife Trust explained their project to improve the recreational space provided by the fields at Eldon Road. The Ward Councillors were joined, towards the end, by Councillor Emma Hoddinott, Cabinet Member for Waste, Roads and Community Safety.
Clifton Learning Partnership staff ensured everyone had a hot drink and something to eat, and also provided translation services to ensure as wide a range of views as possible were captured. Inspector Jenny Lax, who has recently taken over responsibility for the area on behalf of South Yorkshire Police, met and listened to residents' ideas and reservations at first hand.
Although there remains work to be done, it was heartening to hear that improvements are being noticed by residents – particularly less on- street litter and a recognition of action taken to address noise nuisance.