Sunnyside Supplies continues to support your community
Sunnyside Supplies and all their fantastic volunteers continue to support the Wickersley ward and surrounding villages.

This committed community group give up their spare time to organise, pack, drive and deliver essential food and household items to support those in our community through the Covid-19 pandemic.
This month highlights include a donation of cooking apples that went out in crumble kits to families and Jean from Us to You charity shop on the high street gave the group a socially distancing donation cheque.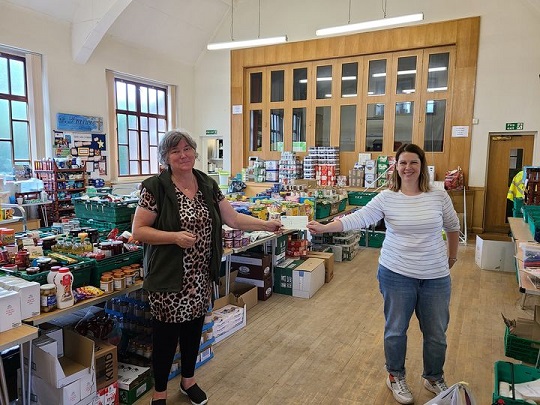 Donations are always welcome including cleaning products, visit Sunnyside Facebook page to find out what they are short of this week. You can also drop off donations in a basket at McColls on Fleming Way or message us them through their Facebook page.
The pop-up shop is open every Tuesday, 2 - 5pm at Bramley St Francis Church, Main Street. You can shop whilst helping your local food network support others.