Cleaner Streets for Wickersley
Residents in the Listerdale estate, Wickersley had the opportunity to clear out old household items and help clean the streets.
Wickersley Ward Councillors Funded a Community Skip on Melciss Rd, Listerdale in July. Local residents were able to dispose of old and broken household items, this was especially useful for elderly residents who no longer owned a car and found accessing a refuse site difficult. From old beds to broken garden statues the skip soon filled up.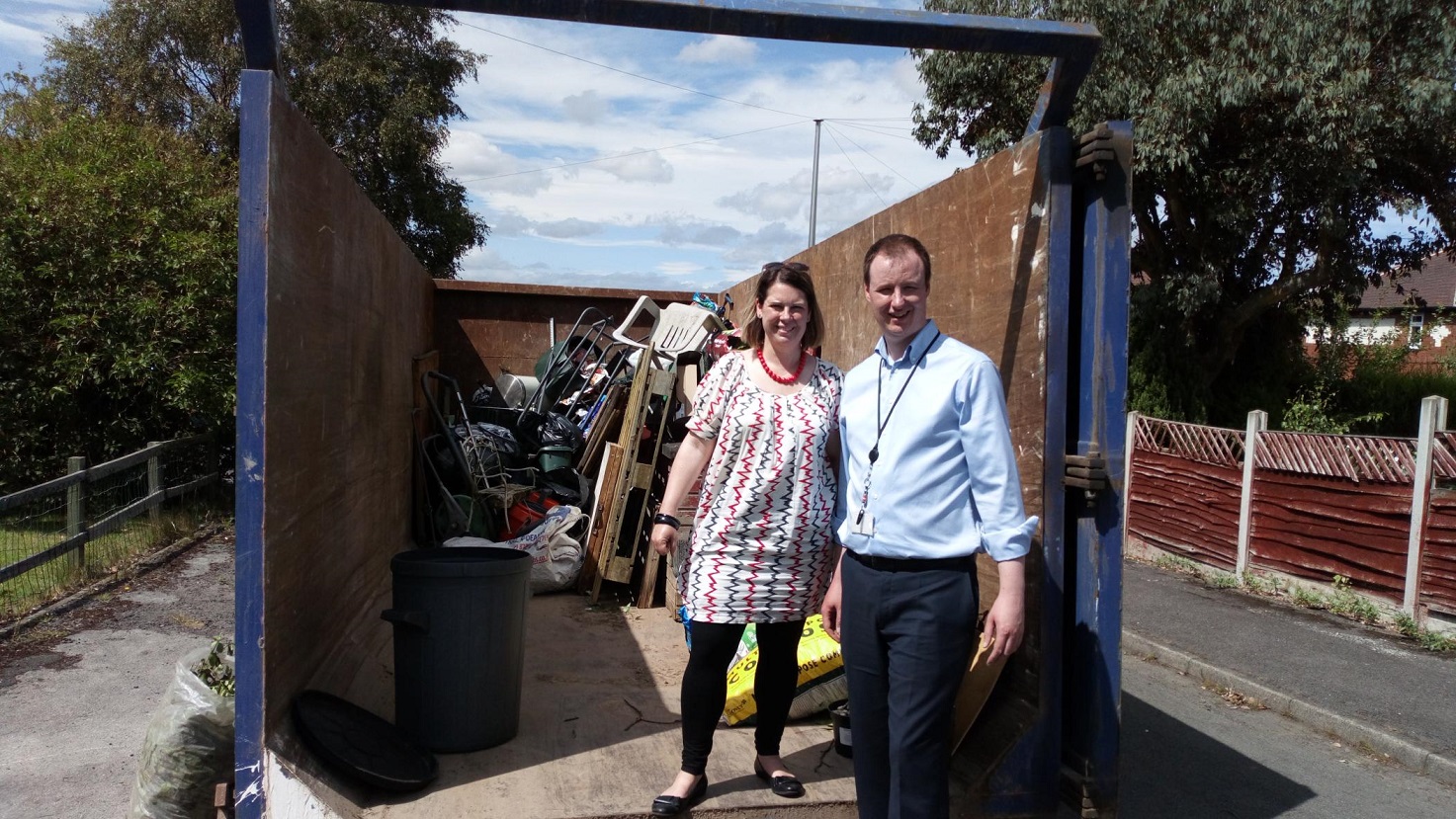 Councillor Hoddinott also used 'Love Where You Live' Pavement Sweeper to clean the paths around the estate. This fantastic little machine picks up small pieces of rubbish such as cigarette ends and sharp glass that would be a hazard to a volunteer litter picker.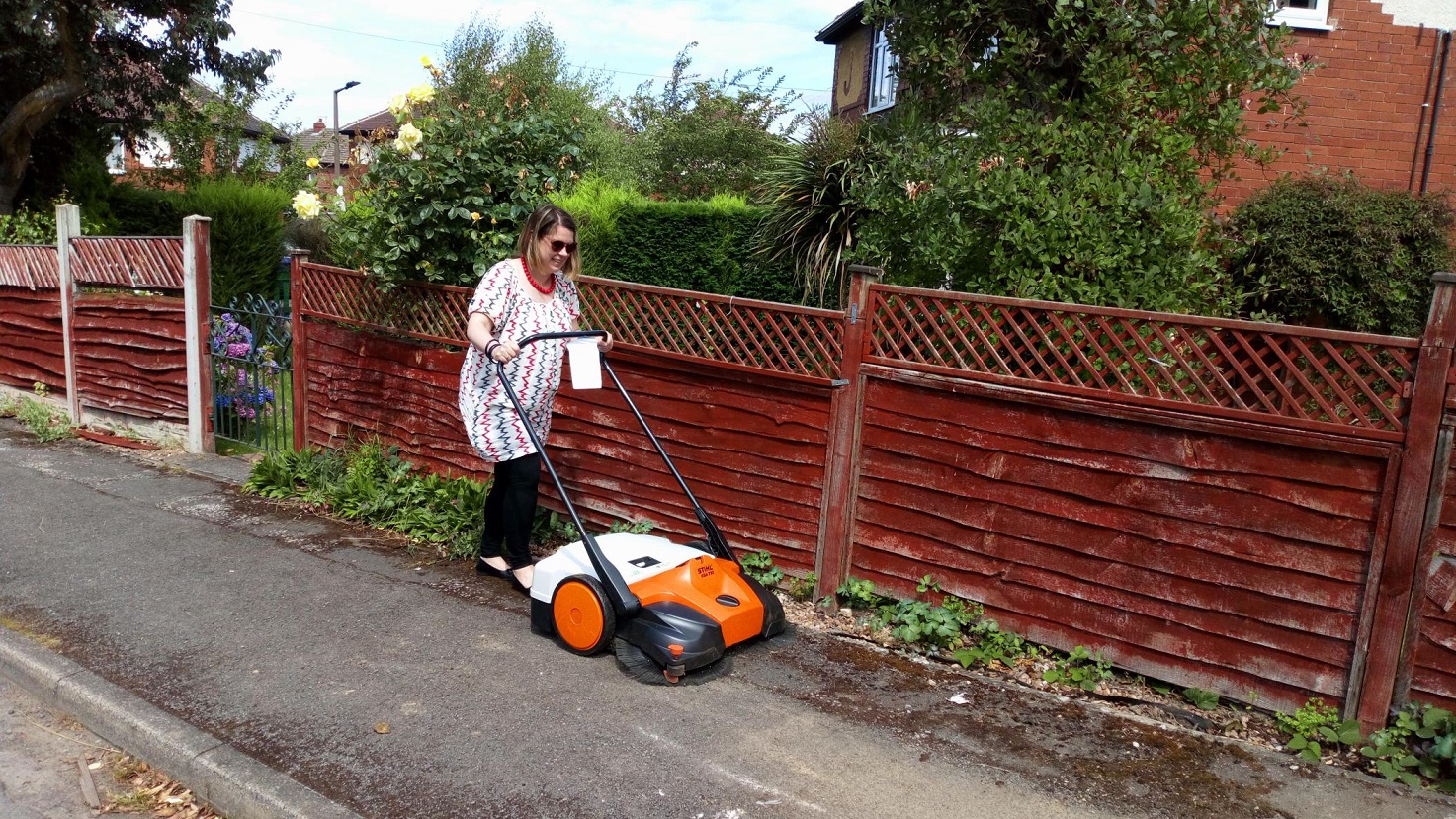 Why not join our 'Love Where You Live' campaign and you can help us to look after and improve the area where you live, by being the eyes and ears of your community.
There's no commitment required and you don't even have to be physically fit to take part; we welcome people of all ages and abilities, both individuals and organisations.
We're also supporting local people to get involved in community clean ups and litter picks – we can even loan equipment free of charge and we'll take away the rubbish at the end of the day for you.

Want to get involved? Just follow the links on this page to find out more.
Bulky Item Collection Service 01709 336003 if you are on Benefits you can get a Rothercare Card which gets you 50% discount of bulky item 01709 336000
Household Waste Recycling Centres
Car Hill, Greasbrough S61 4QL
Lidget Lane, Bramley S65 4LY
Warren Vale, Rawmarsh S62 7SS
Magilla, Common Road, North Anston S25 4AH
Please check opening times by following thin link- Opening Times