The importance of child play and protecting our outdoor playgrounds
Over the years Wickersley Ward Councillors, Cllr Ellis, Cllr Hoddinott and Cllr Read have supported and funded play equipment and children activities to ensure families have a safe place to meet, play and make friends.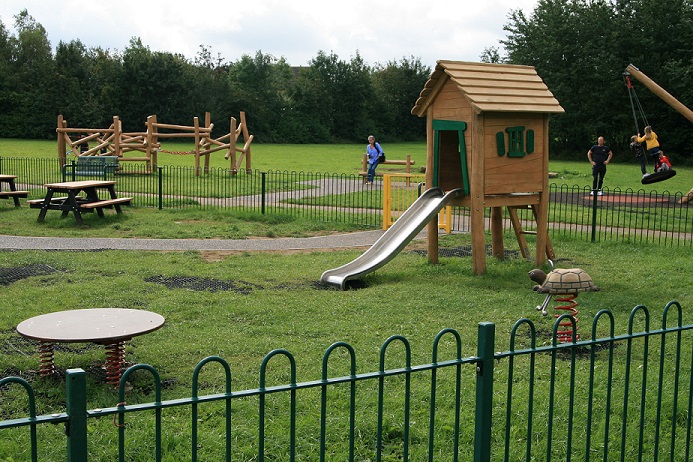 'Building a stronger Community' is important to Wickersley Ward Councillors and one of Wickersley Wards Priorities. There are some wonderful places to play outdoors in Wickersley from parks to woods, including the new equipment installed in phase one of the redevelopment of Wickersley Park, funded by Wickersley Parish Council. Some of the fantasic play equipment can be seen in the above photo. We need your help to ensure these essential places throughout the Wickersley Ward are looked after and anti-social behaviour and criminal damage is reported.
Unfortunately, when the need for outdoor play areas are is at its greatest, we are seeing an increase in vandalism. Recently a piece of play equipment was removed from Flanderwell park due to damage that made it unsafe for children to use.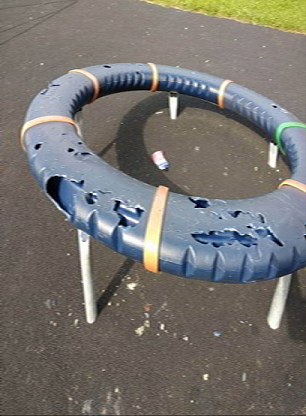 Wickersley Ward Councillors, local neighbourhood police and local Rotherham Council officers who work hard to keep areas safe and clean need your help by reporting antisocial behaviour and criminal damage.
You can report crime by.
· Calling 999 (in an emergency)
· Calling 101 (non-emergency)
·
Online reporting
-
· Anonymously on
Crime Stoppers
or by calling them on 0800 555 111
You can find further information, including your Councillors contact details in
Know Who To Call
It is a joy to watch children playing outdoors, where they are happy and releasing energy, especially during Covid-19 regulations when many of us are spending more time in our homes. But play is not just important because it makes children happy, play is argued to be essential to healthy brain development. It is through play that children at a very early age engage and interact in the world around them.
Play England, a charity that promotes the importance of children play states-
'Play is an essential part of every child's life and is vital for the enjoyment of childhood as well as social, emotional, intellectual and physical development.
When children are asked about what they think is important in their lives, playing and friends is usually at the top of the list.'
Follow this link to read more about Play England work and why play is important.