There is no such thing as a Poo Fairy
Wickersley Ward Councillors, Cllr Read, Cllr Hoddinott and Cllr Ellis would like residents to love where they live and support campaigns and initiatives that improve your neighbourhood.
'Tackling Crime and Anti-social behaviour' and 'Improving the built and natural environment by empowering communities' are two Ward Priories set by the Ward Councillors after public consultation. Wickersley Ward Councillors have funded community skips and community street clean ups to help residents remove unwanted items and tackle fly tipping issues.
This year Ward Councillors have purchased some Keep Britain Tidy Campaign stickers with a light-hearted but important message.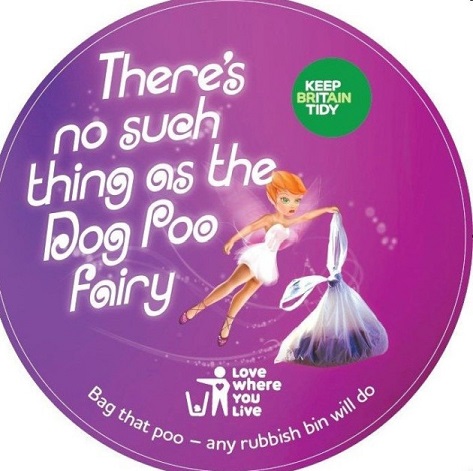 The stickers will be placed on Wickersley Ward street litter bins to encourage dog owners to pick up, bag and bin dog waste – any litter bin will do. If you would like a sticker on a bin near you e-mail Neighbourhood Coordinator, Claire Moseley on claire.moseley@rotherham.gov.uk
Councillor Ellis pictured below has already ensured that the Wickersley Ward bins around the Tanyard have been stickered up, where there is a high foot flow of residents.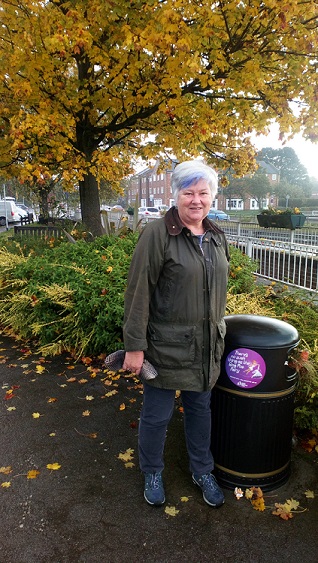 A single dog mess can contain approximately 1 million microscopic Toxocara eggs. This can cause a potentially serious infection in humans leading to blindness.
Any person failing to pick up their dogs waste could receive a fixed penalty fine of £100. On summary conviction at the magistrates court offenders can also receive a fine up to £1000.
In Rotherham alone we clear up approximately two tons of dog fouling each year from our streets and recreational areas. This is due to irresponsible dog owners failing to pick up after their dog.
To read more about Rotherham Council Dog Control Order follow this link
You can report dog fouling issues to the council by following this link.