Help Sunnyside Supplies with their Reverse Christmas Calendar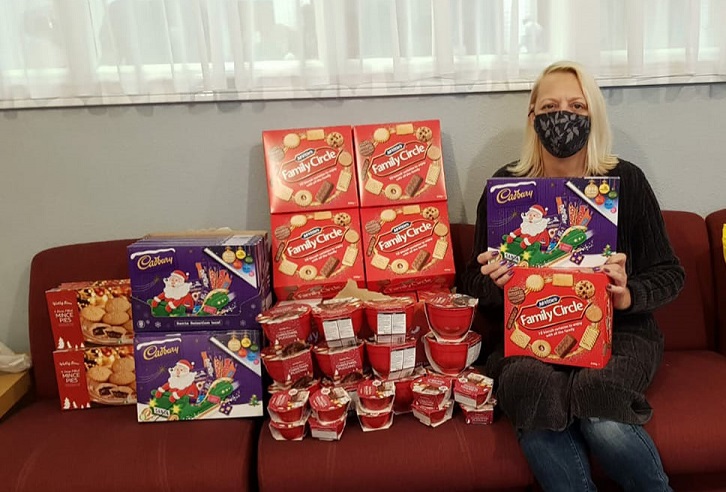 Sunnyside Supplies are continuing to support people in your neighbourhood and are asking for your help to add a little Christmas joy into their food parcels over the next few months. Below are the details of their reverse Advent Calendar. Thank you to Amanda Palmer-Dyson in the above picture for dropping of all the goodies last week.
Christmas Reverse Calendar
• 9th November – Christmas pudding and brandy/white sauce
• 16th November – Christmas Cake and biscuits
• 23rd November – Stuffing, gravy and Yorkshire pudding mix
• 30th November – Donations to buy meat and vegetables/tinned vegetables
• 7th December – Christmas chocolate, nuts and crisps
• 14th December – Mince pies and chocolate Logs

You can drop items off into the basket throughout the week at McColl's store on Fleming Way or Sunnyside Community Centre between 2 -5pm on a Tuesday.
Any size will do as Sunnyside Supplies help people by themselves to large families.

Thank you to those who have and are continuing to donate.