Planned road improvements on route from Dalton to Flanderwell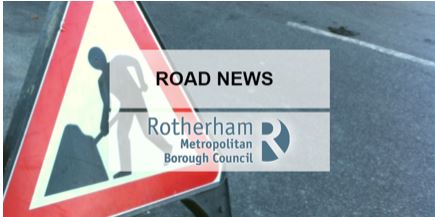 The council is making a number of improvements to improve safety on a route between Dalton and Flanderwell, including improving signage and existing flashing warning lights for school crossing patrols in the area.
The improvements are set to be made on Magna Lane, Far Dalton Lane, Hilltop Lane and Northfield Lane.
Councillor Emma Hoddinott, Cabinet Member for Waste, Roads and Community Safety, said:
"These works will complement previous measures introduced along this route over recent years which have included new carriageway surfacing and the introduction of new reflective posts."
"Earlier this year we also committed an additional £24 million of funding over four years to 2024 to further reduce the number of potholes by half. That investment is improving roads across Rotherham."
Changes being introduce on the route include:
• Re-lining of the route with enhanced edge of carriageway road markings which out perform standard lining during periods of wet weather
• Refreshing of centre line markings
• Additional warning signage with 'Reduce Speed Now' supplementary plates to improve motorist awareness of the road layout
• Provision of red coloured carriageway surfacing patches to give existing 'SLOW' markings greater emphasise in advance of hazards along the route
• Installation of a Vehicle Activated sign for traffic approaching Dalton Magna to encourage motorists to reduce their speed on the approach to a left hand bend
• Provision of additional chevron boards on the outside of bends to indicate sharp deviations of the route
• Provision of additional reflective verge marker posts at three separate bend locations through the route
• Upgrade to the existing school signage adjacent to Thrybergh Academy and Foljambe Primary School to increase motorist' awareness of children going to, and from school.
Work on the improvements is due to begin in December.