Combating Off-road Vehicles In The Wickersley Ward
Wickersley Ward Councillors, Cllr Hoddinott, Cllr Ellis and Cllr Read have been working with residents and the Police to combat anti-social behaviour including off-road vehicles around the Wickersley Ward and the surrounding green spaces.

Off -road vehicles can be dangerous, noisy and anti-social, generating lots of complaints to police. It is illegal to ride any motorbike in public open spaces such as parks, play areas and on pavements. Riding off-road vehicles in public spaces will result in prosecution for the rider and in some cases the parents, who are held accountable for the actions of their children.
The South Yorkshire off-road bike team and local Police recently caught two offenders who were driving illegal off-road bikes through Wickersley and the sounding green spaces.
South Yorkshire Off-Road Police Team post regular updates and information on their
Facebook page
, an example can be seen below.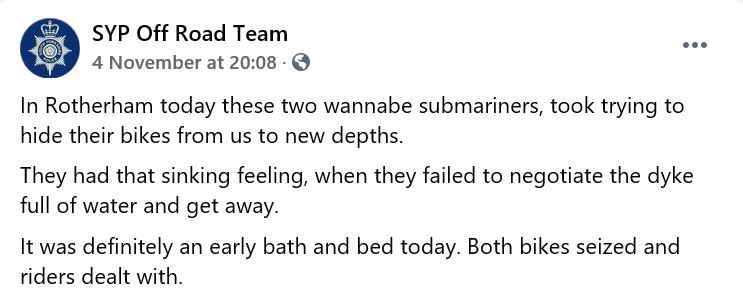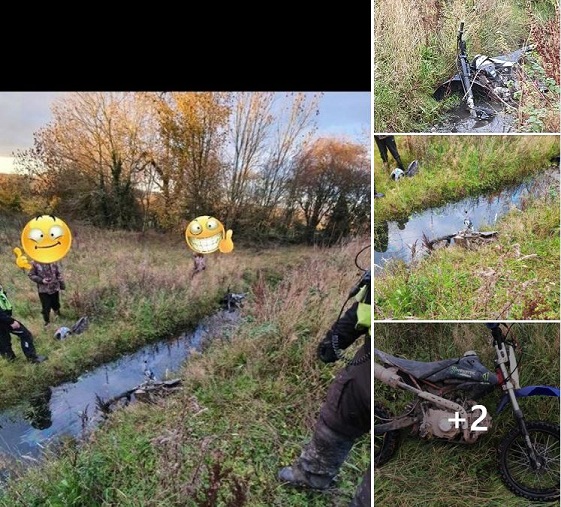 Below is an extract from an article published on South Yorkshire Police, News and Appeal page giving information on South Yorkshire off-road team work.
Increased off-road bike team produces amazing results

Our Force's control room has seen a significant reduction in calls about nuisance off-road bikes thanks to the dedication, hard work and commitment of the newly increased team.

In May, we shared the news that our off-road bike team had welcomed seven officers from districts to help tackle the ongoing problem of illegal and nuisance off-road bikes across South Yorkshire.

The increased staffing has resulted in daily patrols of hot spot areas, increased intelligence gathered about those involved in off-road bike criminality, and we have been able to better ensure the safety of our communities against illegal road users.

Sgt Duffy stated, "In addition to arresting offenders, seizing bikes and patrolling, the team have assisted Yorkshire Ambulance Service reach a patient in difficulty in a rural location and helped find a missing person, who would she have not been found quickly, could have died. This is invaluable."

Sgt Duffy continued: "We are stronger with your help, I urge you to continue to report incidents involving off-road bikes via 101 or the SYP website, to help us identify hot spot areas and offenders. We have recently launched an appeals album. Please continue to have a look and see if you can help identify those involved."

Please continue to follow the team on their Facebook, Twitter and Instagram pages.