Resident of the Month
Every day in Rotherham, people are doing amazing things: helping neighbours, acts of kindness, or keeping other people's spirits up in the face of adversity.
Wickersley Ward Councillors, Cllr Hoddinott, Cllr Ellis and Cllr Read would like to recognise all the great work Wickersley Ward residents are achieving by awarding them with a thank you gift and vouchers to spend in a local gift shop.
The first Resident of the Month goes to David Wilson in the Sunnyside area of Wickersley. Since the first lockdown David decided that he could help his community by picking litter from his local area while out on his daily walk. On his travels he has become well known for his continued dedication in making the neighbourhood cleaner.
David has now retuned back to work but is determined to keep his local streets clean by spending many spare hours collecting in excess of 15 bin bags of rubbish each week. Even on his daily walks to wave to his grandkids through the window he takes his litter picker and collects as he goes.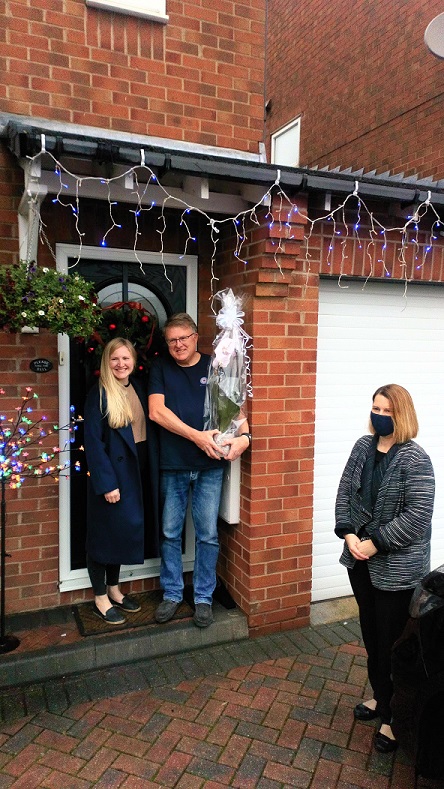 His Daughter, Sarah who nominated him for this award stated "I believe he should win Resident of the Month as he has put in so many hours to help our local area and does it all on his own steam, not just as a one off litter pick but as a continued effort. "
Can you help us to highlight the work of a Wickersley individual?
This is your chance to share their story and Wickersley Ward Councillors will provide them with a token of everyone's appreciation.
To nominate please e-mail Neighbourhood Co-ordinator Claire Moseley at claire.moseley@rotherham.gov.uk with the following information:
· the nominee's name
· where they live
· any contact details
· a summary of the impact the person has made
Thank you to Flower Pot Lane for sourcing this lovely Orchid.