Thank you to all at Oak House Covid Vaccination Centre
Over the Christmas period Ward Councillors, Cllr Read, Cllr Ellis and Cllr Hoddinott, funded suprise gifts of Chocolate Hero tubs to say Thank You to staff and volunteers in the Wickersley Ward who have worked throughout the pandemic with smiles, community spirit and giving a huge amount of support and reinsurance to residents.
Cllr Ellis personally visited nearly 50 essential shops and establishments such as local Convenient Stores, Dentists, Vets, Pharmacies and Funeral Directors in the Wickersley Ward to deliver the Chocolate Heroes gifts and brighten up a cold winter day for many busy workers.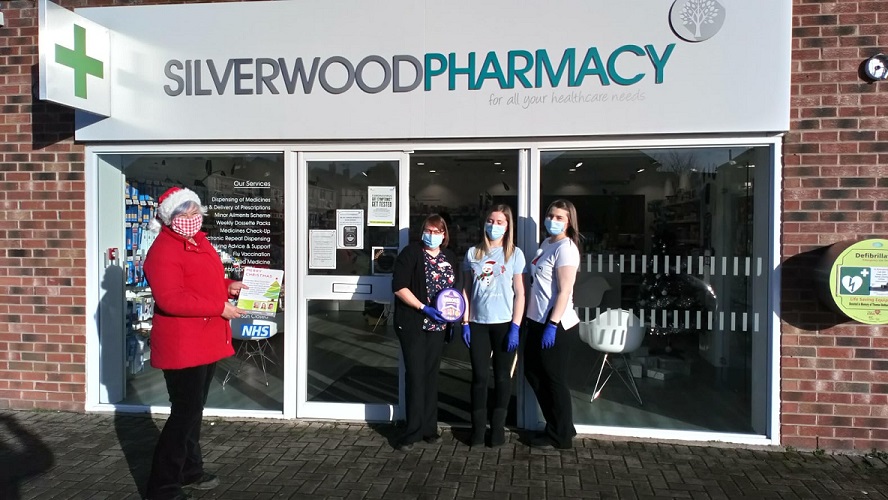 Recently, Cllr Ellis, visited Oak House Vaccination Centre to give out tubs of Chocolate Heroes and an important Thank You messages to all the staff involved in making sure the Covid vaccination process is safe and efficient.
Everyone including Security, Receptionist, Phone Operators and Nurses were thanked on behalf of the Wickersley Ward residents and Wickersley Ward Councillors.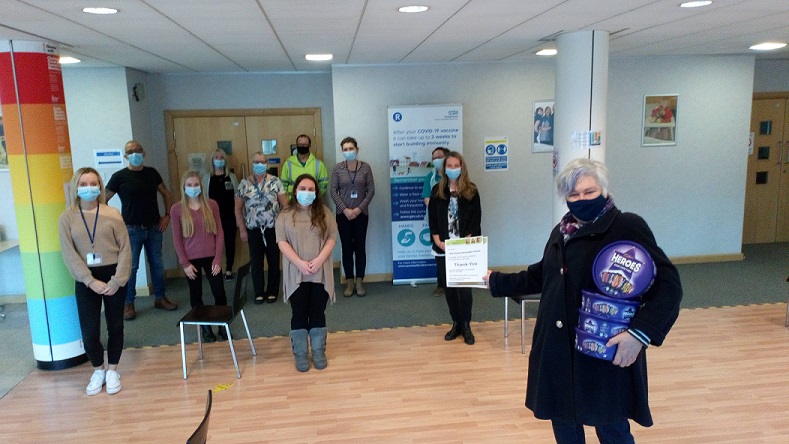 Whilst out and about chatting with Wickersley residents or during Surgery appointments, Cllr Sue Ellis has heard many positive comments about Oak House Vaccination Centre, from the booking process to the efficiency of vaccine administration on the day.
Cllr Ellis also added,
"Everyone is telling me how thankful they are for the kindness shown towards them, when they go to get their vaccination.
People really appreciate that volunteers are giving up their time to help make sure we as a community are kept safe.
So, a huge thank you, to all the staff and volunteers at Oak House."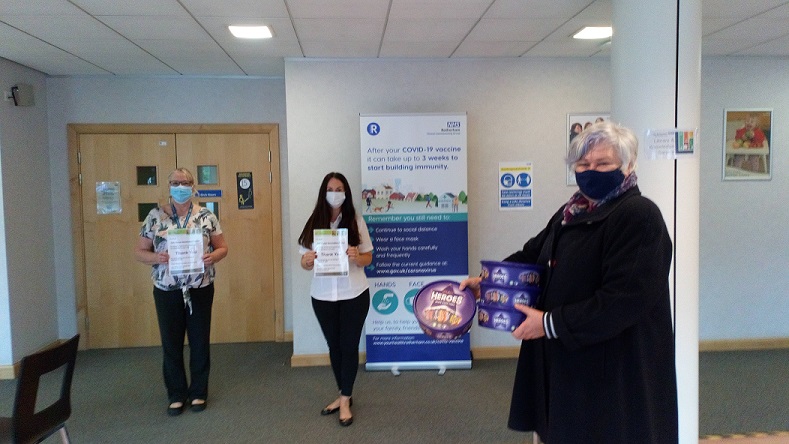 Oak House Staff have worked through difficult conditions including the recent snow fall, to ensuring residents receive their Covid Vaccination in a well organised manner. Giving the vaccination is only one part of the procedure. Oak House staff are organising bookings and social distancing to limit waiting times, continually cleaning facilities to reduce infection risk, ensuring vaccination stock is adequate, stored correctly and importantly being a friendly face, as for many the trip out to be vaccinated is the first time outside their homes for many months.
If anyone needs support in getting to and from vaccination appointments, Rotherham Community Transport is providing transport for people who have no means of getting there.
Anyone who needs transport should call 01709 517100, once they have their appointment time and location.
For more information on Covid and vaccination, follow this link to the NHS Website.