New Trees for Bramley Park
Wickersley Ward Councillors, Cllr Read, Cllr Hoddinott and Cllr Ellis, were given the opportunity to support Rotherham Council's tree planting scheme and agreed that Bramley Park would be a good location for some carbon busting Flora.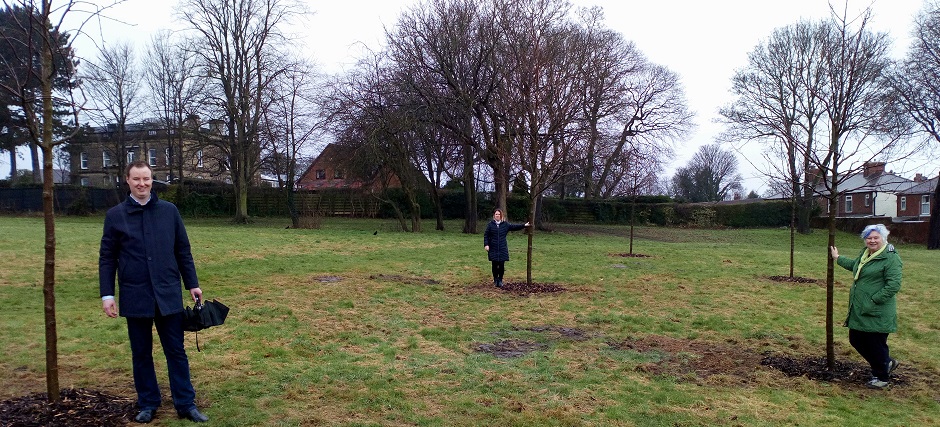 Rotherham Council is committed to helping the environment and reducing carbon emission impact, as Bramley Park is adjacent to the busy Bawtry Road, this location was ideal.
Cleaner air is not the only reason Rotherham Council is committed to planting trees, benefits for wildlife and resident's wellbeing is also improved by creating a beautiful and diverse landscape of vegetation.
The Woodland Trust, UK's Largest Woodland Conservation Charity, argues;

"Urban trees and woodland are underrated heroes, colourful comforts and spaces for people and wildlife. Urban trees and woodland are all the more valuable for their location. They support plants and animals, clean our air and boost wellbeing."
We hope you enjoy watching the new trees grow and the wildlife they hold. Spring is a wonderful time of year and like many of us, the wildlife is awakening to play in the sunshine.