Wickersley Ward Councillors opened the newly refurbished Flanderwell Park May 2018
Wickersley Ward Councillors officially opened the newly refurbished Flanderwell Park during May Spring Bank 2018. The weather didn't stop children and families enjoying an afternoon of fun, celebrating the long awaited park refurbishments. After years of planning and making a case for funding Flanderwell Park is now officially open.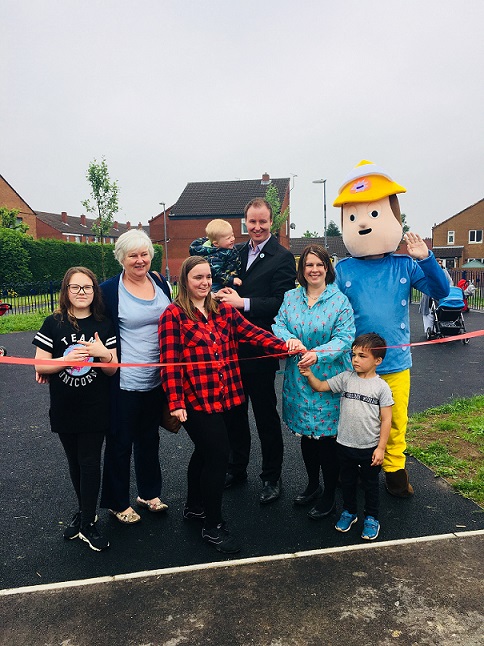 Flanderwell Park is situated at the back of the Brush and Easel pub off Fleming Way, Flanderwell. The park was in need of improvements and it was agreed through consultation with the local community for the park to be redeveloped by RMBC as part of the Environmental Improvements programme.
Photo of Flanderwell Park before the improvements.
The new plans for the park included a toddler play area, benches and an area for older children. The site was to be made level to ensure visibility throughout the park and fencing was introduced so young children could safely play.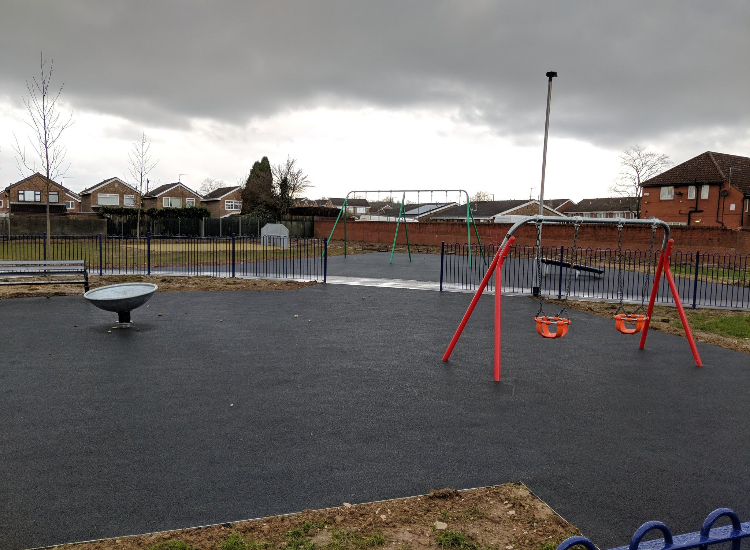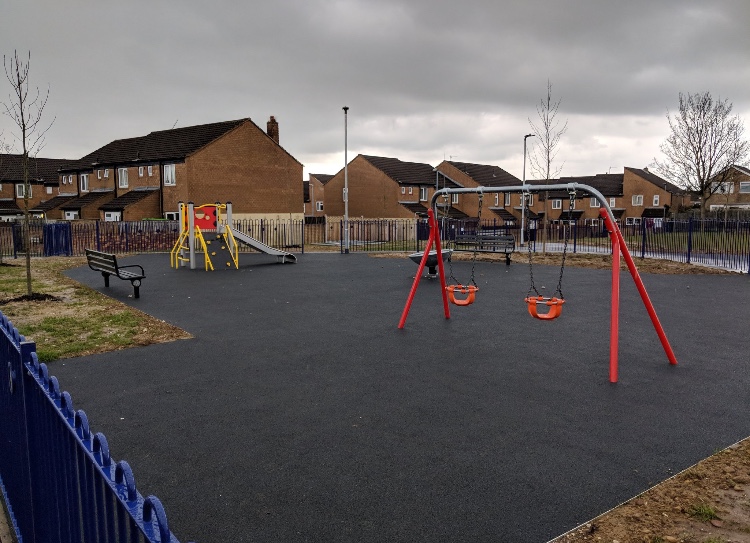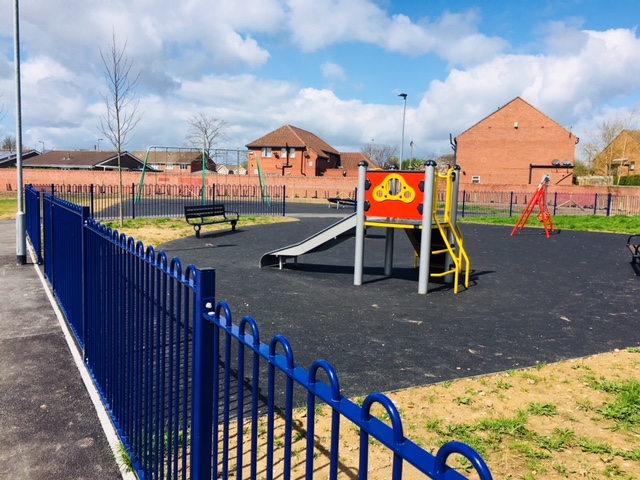 There has been alot of work gone into ensuring the community was involved in the development of the park. Flanderwell Primary school pupils designed up to 30 plaques that have been installed in the fencing, seating and designs created in the paths throughout the park.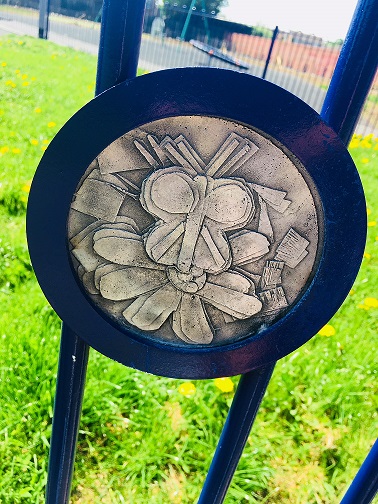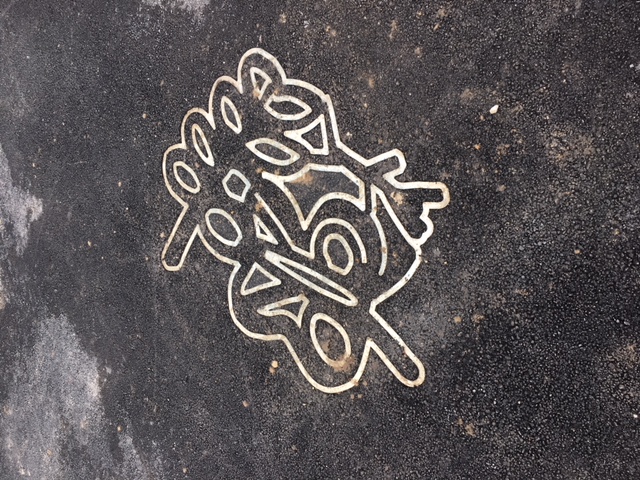 Pupils from Wickersley School and Sports College have visited the park throughout its construction and they have designed rules for the park.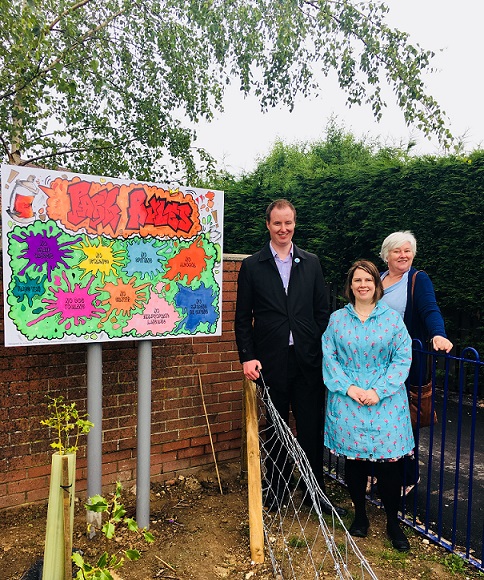 Wickersley Ward Councillors invited Flanderwell Primary School, Wickersley School and Sports College pupils and the community to help plant wildflowers around the park.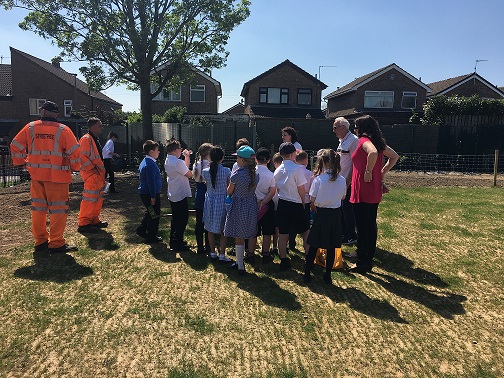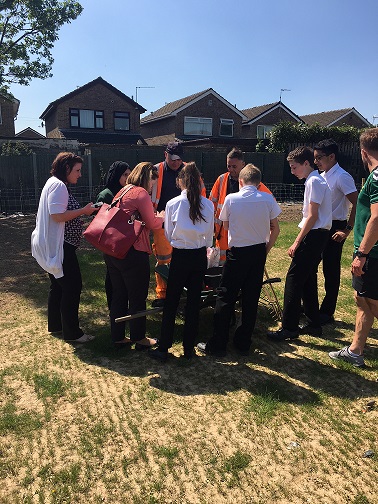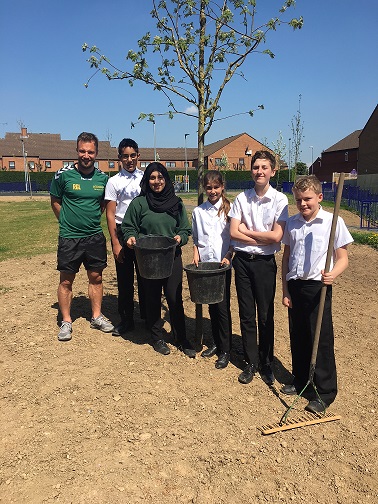 CCTV has been installed on the Park. The camera is not continuously monitored therefore we rely on incidents being reported on 101 with a date and time. We do encourage you to report incidents of anti-social behaviour to the South Yorkshire Police by any of the following methods.
Phone: 101 Non emergency
Phone: 999 Emergency only
South Yorkshire Police are also on:-
Facebook: Rotherham South NHP
Twitter: @RothSouthNHP
RotherhamSouthNHP@southyorks.pnn.police.uk
You can also report anonymously to Crimestoppers: 0800 555 111
https://crimestoppers-uk.org/give-information/give-information-online/
Letters have been delivered to all residents about the installation of the cctv and to let them know how to report anti-social behaviour.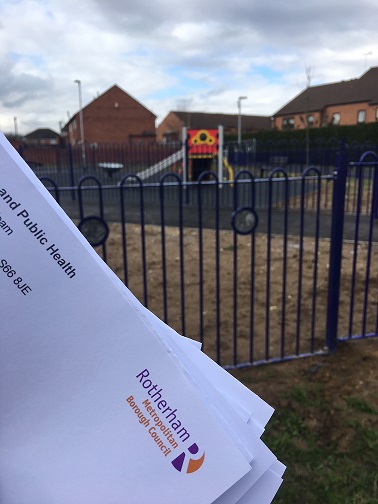 Residents have also received a newsletter with all the details of the parks transformation.