Solar Lighting on Mark Grove footpath
In the Wickersley Ward there is a footpath leading from Elder Drive through to Mark Grove which is well used by residents. Over the past few years councillors have received reports of fly tipping and anti-social behaviour. Residents have reported numerous times about damaged fence panels along the path which has caused residents distress. The path is very dark at night as there is no lighting which was a concern raised by residents. The Wickersley Ward councillors consulted with residents in the area to find out whether solar lighting on the path would help them feel safer.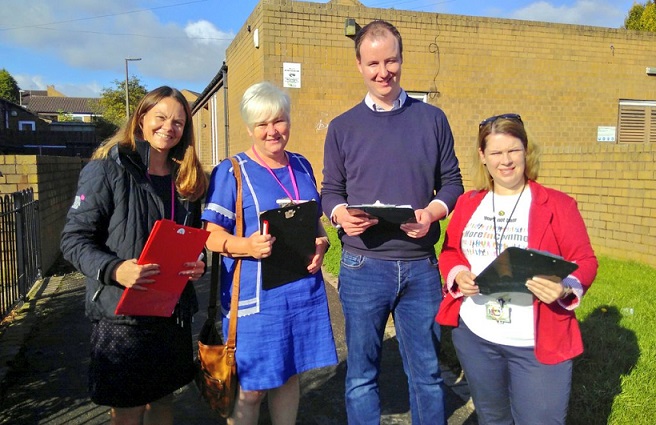 Photo of the consultation with Cllr Ellis, Cllr Read and Cllr Hoddinott which took place in September 2017
Residents were in favour of solar lighting and the Wickersley Ward Councillors agreed to fund the project which was successfully matched with funding from the Area Housing Panel. The lighting was installed in April 2018 and we have received positive feedback from residents.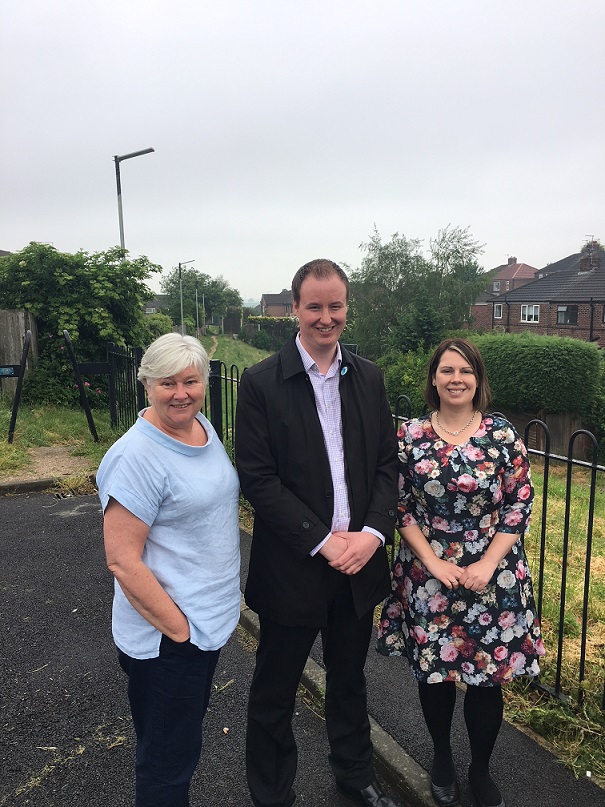 Cllr Ellis, Cllr Read and Cllr Hoddinott with the solar lighting installed on the path, May 2018
A resident raised concerns about excessive light which was alleviated by the solar lighting getting brighter as you walk beneath them.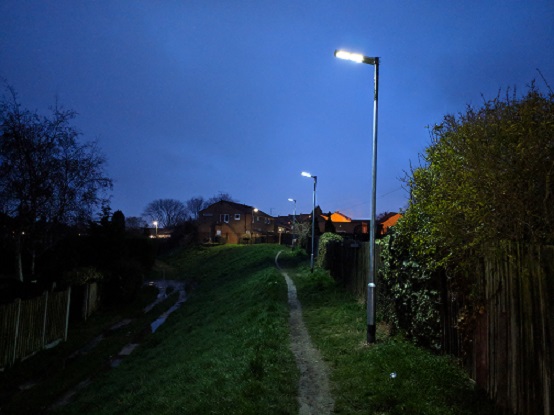 Mark Grove footpath at night illuminated with solar lighting, April 2018
There is further opportunity to set up a neighbourhood watch in this area. To report Crime and Anti-social behaviour call South Yorkshire Police on 101. In an emergency call South Yorkshire Police on 999. You can also report a crime by ringing Crime Stoppers in confidence on 0800 555 111.
If you would like more information on local Neighbourhood Watch scheme please contact Linda Maxted on 0114 287 5477 or click here for more details