Proposed BT Phone Box Removal
Have your say on the proposals to close 33 BT telephone boxes in the Rotherham Borough.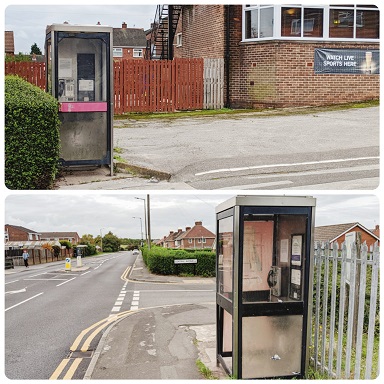 The proposal to close these phone boxes is BT's and not the Council's decision. Wickersley Ward would lose two phone boxes, one located outside The Joker pub on Sycamore Avenue and the other on Flanderwell Lane outside Sunnyside Community Centre. As 'Building Stronger Communities' is a Wickersley Ward priority it is important to the Wickersley Ward Councillors that residents have a chance to submit any objections.
The Council is organising and coordinating consultation responses for the wider community. To have your say follow this link.
This consultation will close at 5pm on 24 October 2019. Then the Council will consider all objections received and decide whether to consent or object to BT's proposal.