Pupil designs Park Rules in Flanderwell, Wickersley Ward
Wickersley Ward Councillors, Cllr Ellis, Cllr Hoddinott and Cllr Read had the pleasure of meeting with Eleanor a pupil at Wickersley School and Sports College who designed the Park Rules sign for Flanderwell Park.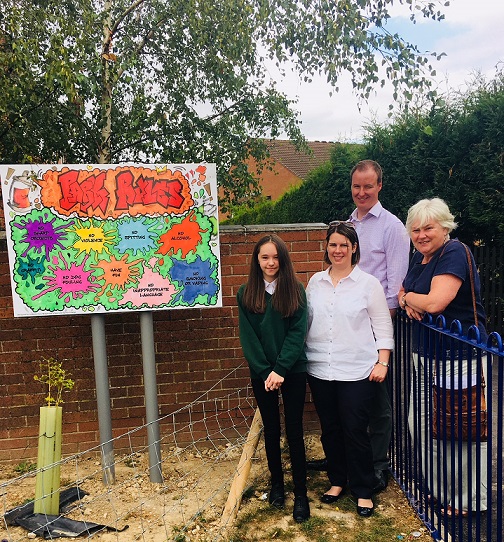 The fabulous artwork took Eleanor only a few days to design and the sign which is full of colour has the following rules.
No Violence
No Graffiti
No inappropriate language
No spitting
No Alcohol
No smoking or vaping
No Dog Fouling
And most importantly HAVE FUN!!!
Flanderwell Park has been recently transformed with newly installed equipment. The Park Rules is one of a number of different initiatives involving the wider community. Wickersley School and Sports College and Flanderwell Primary school pupils have both helped sow wildflowers seeds in the park and Flanderwell Primary School pupils created 30 plaques displayed around the park.