Community Skip was organised for Lawrence Close in early February 2019
A community skip was organised on Lawrence Close in Flanderwell in early February 2019. Leaflets were delivered to residents living in the area.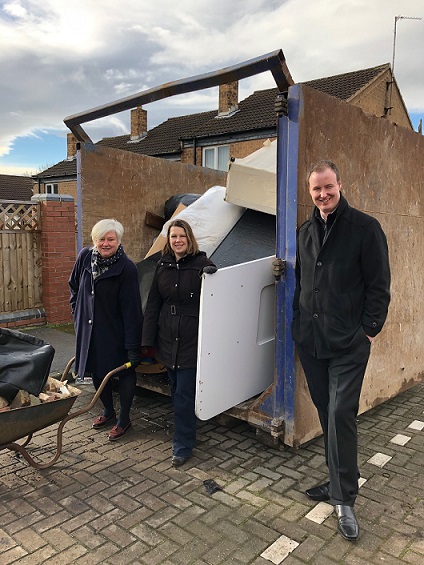 The community skip was welcomed by residents and was full within 2 hours. Wickersley Councillors, RMBC Housing and Fortem attended the skip.
Bulky Item Collection Service 01709 336003 if you are on Benefits you can get a Rothercare Card which gets you 50% discount of bulky item 01709 336000
Household Waste Recycling Centres
Car Hill, Greasbrough S61 4QL
Lidget Lane, Bramley S65 4LY
Warren Vale, Rawmarsh S62 7SS
Magilla, Common Road, North Anston S25 4AH
Please check opening times on https://www.rotherham.gov.uk/info/200084/bins_rubbish_and_recycling/144/find_a_tip_or_recycling_point/2