An annual update of Ward working in Wickersley

In May 2017, Rotherham Council adopted a revised neighbourhoods model, moving away from working across seven Area Assemblies to a more local approach focusing on Ward working. Rotherham's vision is for every neighbourhood to be a thriving neighbourhood, where people are able to work together to achieve a good quality of life.
As Councillors we delivered surveys to every house in the ward asking about residents priorities. To find out more about the way that councillors are working in their neighbourhoods across the borough go to: www.rotherham.gov.uk/yourneighbourhoods
Our aim is to put communities at the heart of everything we do and to make people healthier, happier, safer and proud.
In this newsletter we will show what we, your Ward Councillors, have done so far in the Wickersley Ward, working with local people, finding solutions to local issues.
Cllr Ellis, Cllr Hoddinott and Cllr Read
Solar Lighting Installed
Wickersley Ward Councillors funded new solar lighting from their Ward devolved budget.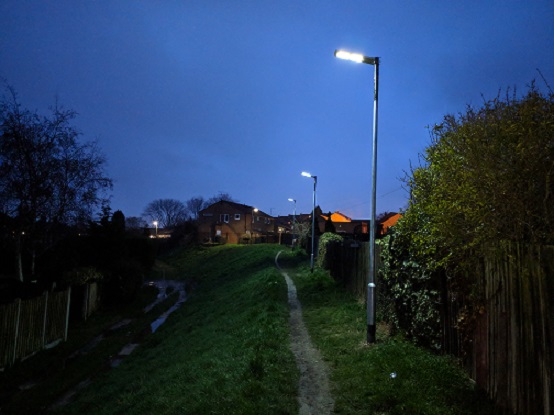 An increasing number of reports of anti-social behaviour were being reported by residents about a well-used footpath from Elder Drive, Sunnyside leading to Mark Grove, Flanderwell. The area was seeing an increase in fly-tipping and damage to resident's fence panels. Partners worked together on problem solving solutions and Councillors consulted with residents to identify what would make them feel safer in their community. The results were to improve the lighting on the path.
The new solar lights were installed in early 2018 with match funding from Rotherham Council's Area Housing Panel. Residents have welcomed the solar lights which has lit up a very dark path and helped see a drop in the number of anti-social behaviour incidents being reported.
Community Speed Watch
Community Speed Watch initiatives have been organised by Councillors with South Yorkshire Police in the Wickersley Ward, including Flanderwell Lane, Brook Lane, Bramley and Fleming Way. The results of the Wickersley Ward survey highlighted that speeding traffic was a top priority for residents.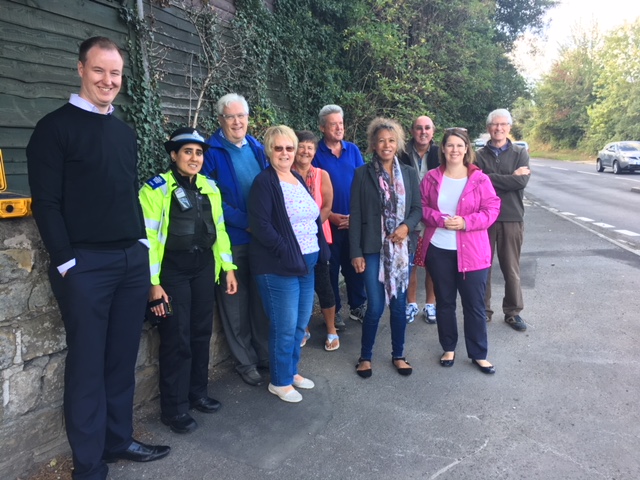 Councillors invited residents and schools to take part in monitoring the speed of passing vehicles in areas where speeding concerns have been raised by the public. Community Speed Watch is a national initiative where the Police and community members come together to monitor speeds of vehicles using speed detection devices. Vehicles exceeding the speed limit are referred to the Police with the aim of educating drivers to reduce their speeds.
A 20mph speed awareness sign was placed outside Sunnyside School on Flanderwell Lane and pupils from the school thoroughly enjoyed taking part in a speed watch with Councillors and South Yorkshire Police.
In 2018, Rotherham Council made improvements to the layout of Brook Lane in Bramley and Wickersley Councillors contributed by funding a portable speed activation sign. Councillors are pursuing further action to lower the speed limit between Bramley and Ravenfield.
Residents living around Fleming Way enjoyed using the speed detection device in January 2019.
Community Clean ups
Community Clean ups and skips were asked to be prioritised by residents in the Ward survey. Wickersley Councillors have funded and organised numerous community skips across the Wickersley Ward including Wickersley, Bramley, Sunnyside, Listerdale and Flanderwell for all local residents to use. The skips have allowed residents to get rid of large bulky unwanted items.
Improving the environment and reducing litter are concerns residents regularly raise as well as a ward priority. Community litter picks have been organised in Bramley, Sunnyside and Flanderwell. If you would like to get involved contact your ward councillors or www.rotherham.gov.uk/litterpick
Working with Young People
Councillors were keen to engage with young people in their ward, funding additional detached youth work for 8 weeks in early 2018. The street based youth work engaged on average with 18 young people per session. The detached youth work provides social education addressing any issues or concerns raised.
During the 2018 summer holidays Councillors funded further youth work in their ward on Flanderwell Park. Youth workers engaged with young people on Flanderwell Park by playing a range of fun games which children of all ages could get involved in and continue to play in their own time. The focus of the work was to encourage young people to use the park to its full potential whilst encouraging community pride. Each session started off with a fun litter pick and discussions around the impact of litter on our environment. Over 59 young people including adults/parents engaged with the detached youth workers and positive feedback was received. Similar detached youth work was then funded during October half term 2018.
As well as engaging young people Early help team organised two family activities on Flanderwell Park during the July and August 2018. Families attended a Teddy Bears picnic and fun family games on the park.
New Sign for Sunnyside Park
Wickersley Ward Councillors, Cllr Ellis, Cllr Hoddinott and Cllr Read have worked together with Dalton Parish Council, Sunnyside Community Centre and Flanderwell Primary School to create a new sign for the Sunnyside Children's Play Area. The Sunnyside Children's Play area, situated at the side of Sunnyside Community Centre, isn't easily seen from Flanderwell Lane as it's set back from the road. Flanderwell Primary School pupils were keen to help and produced some amazing artwork which was made into a sign for the park and funded by the Ward councillors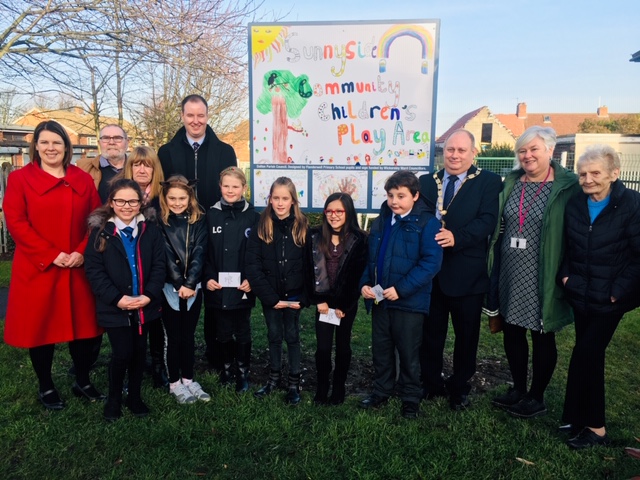 Opening of Flanderwell Park
Wickersley Ward Councillors officially opened the newly refurbished Flanderwell Park during Spring Bank week in 2018 which is situated at the back of the Brush and Easel pub off Fleming Way, Flanderwell.
The new park now has a toddler play area, benches and an area for older children.
Flanderwell Primary school pupils designed up to 30 plaques funded by Councillors that have been installed in the fencing, seating and designs created in the paths throughout the park.
Pupils from Wickersley School and Sports College designed the rules for the park and the whole community were invited to plant wildflowers around the Park.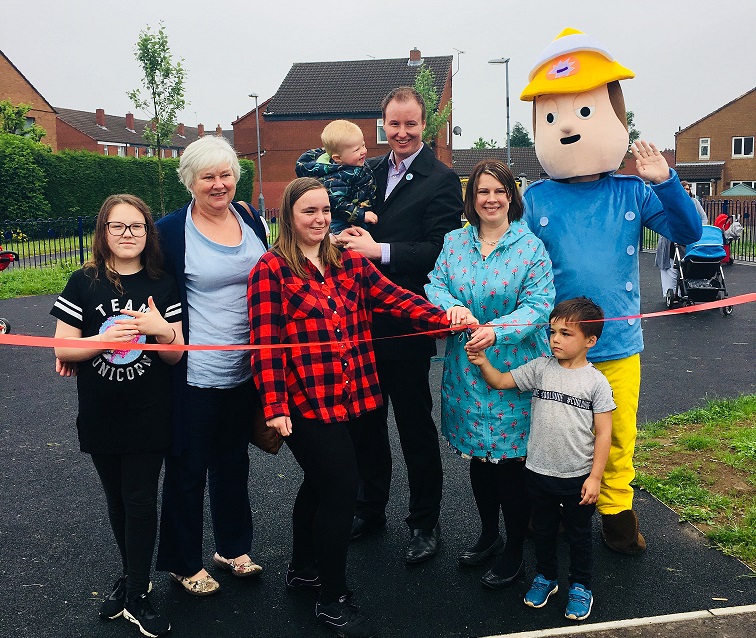 Activities in the Community
If you are interested in meeting new people and learning something new, then come along to the Mark Grove Neighbourhood Centre in Flanderwell.
Mark Grove Neighbourhood Centre holds a monthly coffee morning on the 3rd Tuesday of every month at 10.30 –11.30am. Residents enjoy a quiz, Irish Bingo, raffle, refreshments and a warm welcome.
Residents have set up a craft group held every Thursday at 10.30am at the centre. The group are looking for new people to join in.
Active Always provide gentle exercise every Wednesday at 2pm till 3.30pm.
Mark Grove Neighbourhood Centre, Flanderwell, S66 2UZ can be accessed from a footpath leading from Markfield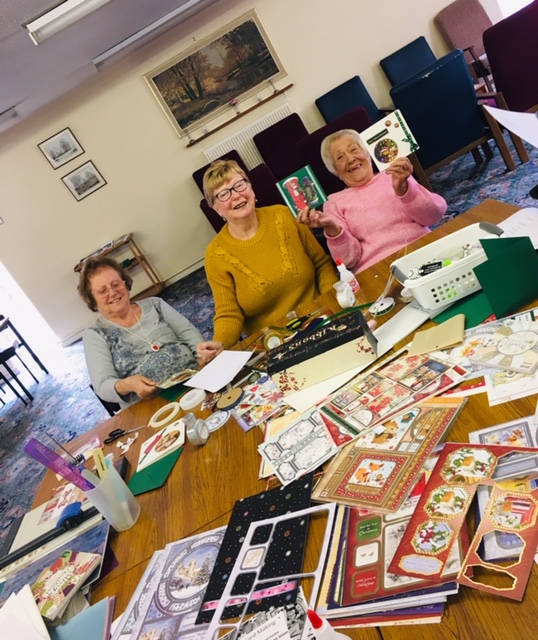 Suicide Prevention
Over the last few years Wickersley Councillors have worked on different initiatives to help raise awareness of Suicide. Campaign material such as posters and beer mats were delivered to every pub, cafe hairdressers and barbers in the ward and signs have been placed in specific locations in the community. www.rotherham.gov.uk/preventsuicide.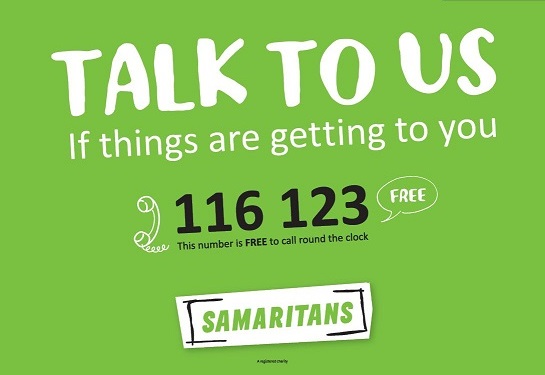 Wickersley Councillors Surgeries
Cllrs Ellis, Cllr Hoddinott & Cllr Read surgeries are held at
Wickersley Community Centre/Library on 1

st

Saturday of each month, 10.00 am to 11.00 am
Bramley Parish Hall on the 2

nd

Thursday of each month, 6.30 pm to 7.30 pm.
Mark Grove Neighbourhood Centre on the 3

rd

Tuesday of each month, 9.30 a.m. to 10.30 a.m.
Sunnyside Community Centre on the 4

th

Monday in the month, 6.00 pm to 7.00 pm
NO SURGERIES IN AUGUST