Community Safety Coffee Afternoon
Wickersley Ward Councillors held a successful Coffee Afternoon at Sunnyside Community Centre on Saturday 14th September with local Police officer and Neighbourhood Coordinator.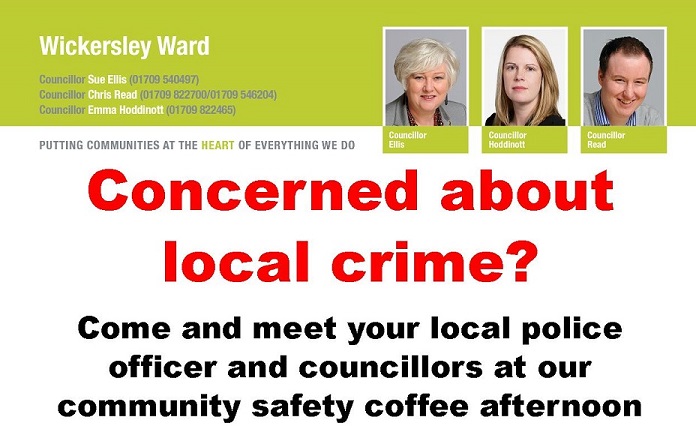 Residents had the chance to talk to their local police and raise any concerns over Anti-social behaviour, local crime and household security. Ward Councillors also funded safety items such as door key chains and shed alarms that residents could take free of charge.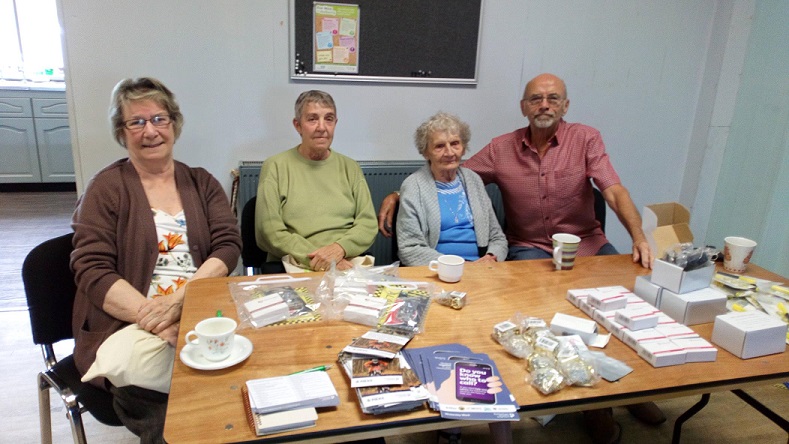 Many residents stayed the whole event, enjoyed a coffee, bun and chat with other members of their community.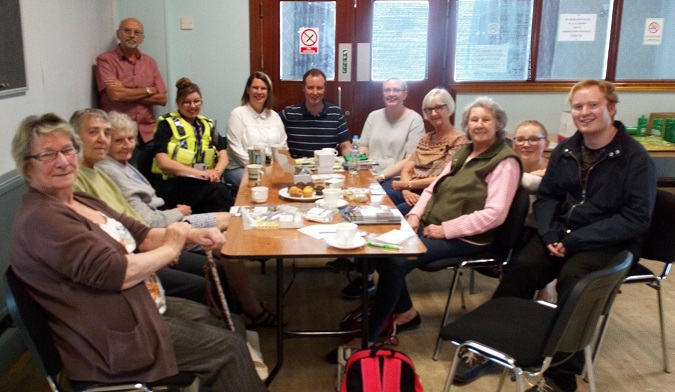 If you need help or advice on Wickersley services from police to RMBC Online reporting follow this link for Know who to call information.
You can also contact Crimes anonymously on 0800 555111