Be a Flu Jab Superhero
It is that time of year for people who are over 65 years of age and those with chronic or long-term conditions to receive a flu jab. You can attend your surgery for a flu vaccine; those who are housebound should be or have had a call from their GP.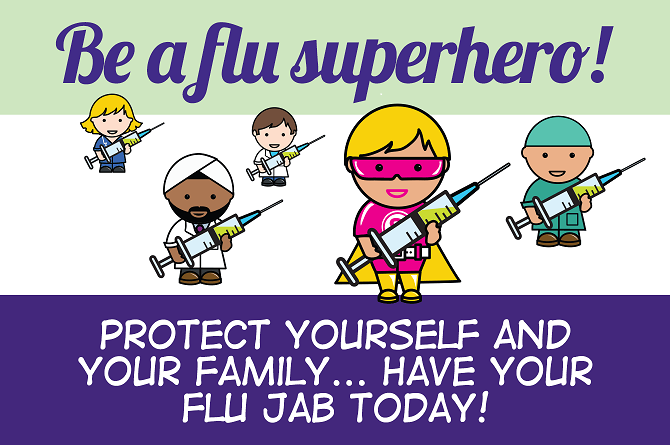 The best time to have a flu vaccine is in the autumn, from the beginning of October to the end of November. But do not worry if you have missed it, as you can have the vaccine later in winter. Ask a GP or pharmacist.
Rose Court and Clarke & Partners Surgeries are running flu clinics for their eligible patients. Please call your surgery if you have not been contacted or have missed the flu clinic appointment.

Rose Court – 01709 541982
Clarke & Partners – 01709 543177
The NHS also offers further information, follow this link and general myth busting facts on the NHS choice website.