Wickersley Underplass is Blooming
Residents of Wickersley and Tanyard shoppers have been enjoying the transformation of the Bawtry Road underpass. From dull dated tiles to a light and vibrant collage of local woodland flowers and stone quarrying equipment to remember Wickersley past.
Over the years, Wickersley Underpass has become dated and dull. After seeing work by Artist Vicky Hilton at St Ann's round about at Eastwood, Coulciller Ellis was inspired to take action. Wickersley Ward Councillors funded 2 artists, Cambridge School of Art graduate Katie Minns and Vicky Hilton from Artful, Make It Happen. The Artists worked with talented A level Art students from Wickersley Academy to create a mural that represented the community and its past industry.
The project began with Wickersley students gathering ideas and planning the design.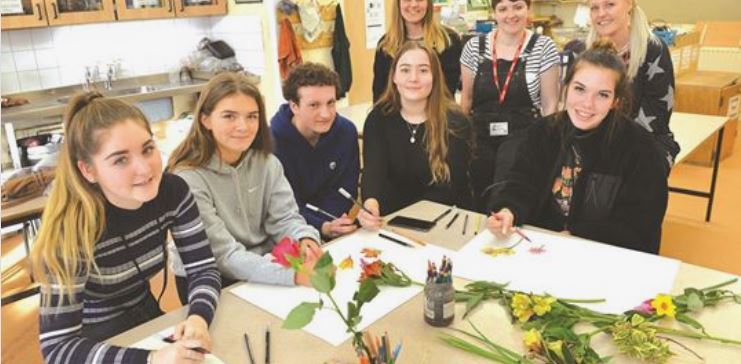 The first onsite task was to clean the dull and dated tiles before a base coat was applied.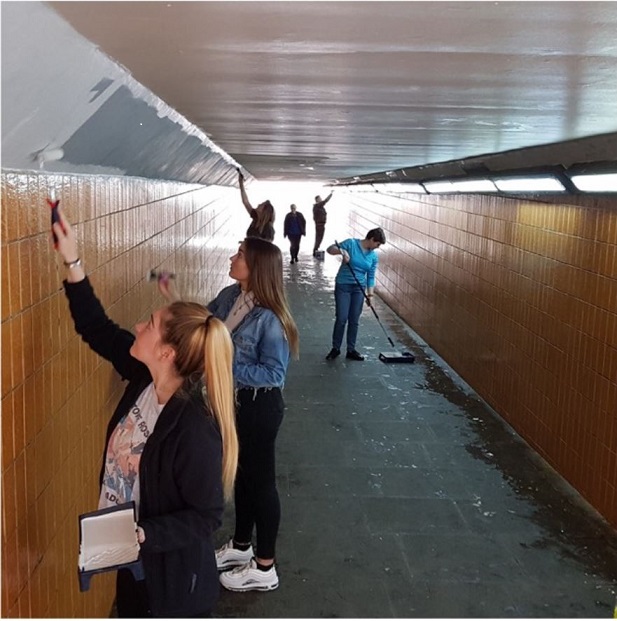 Once the primer paint was applied the outline of the design could be marked out.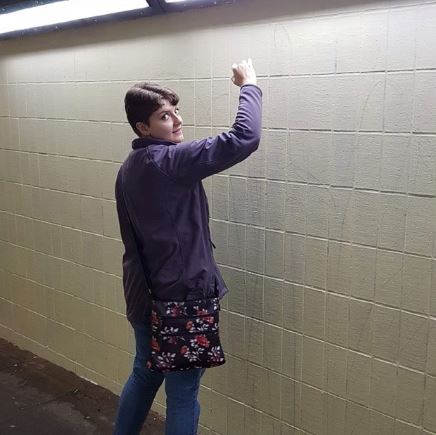 Finally the painting could begin. Over the weeks residents and shoppers watched the underpass literally bloom.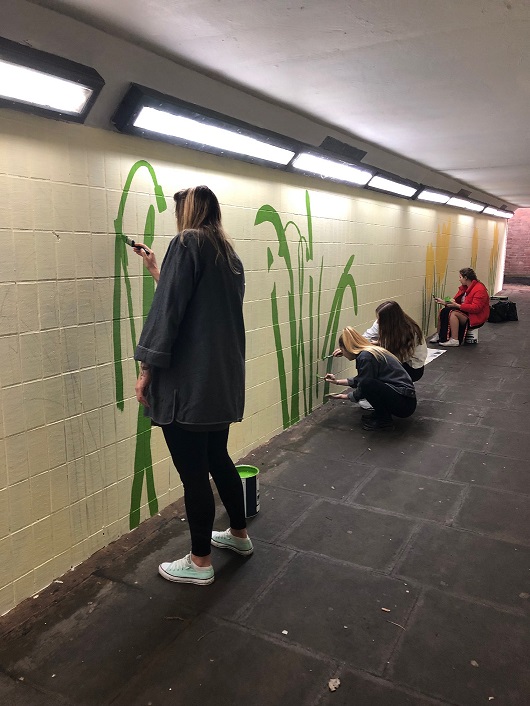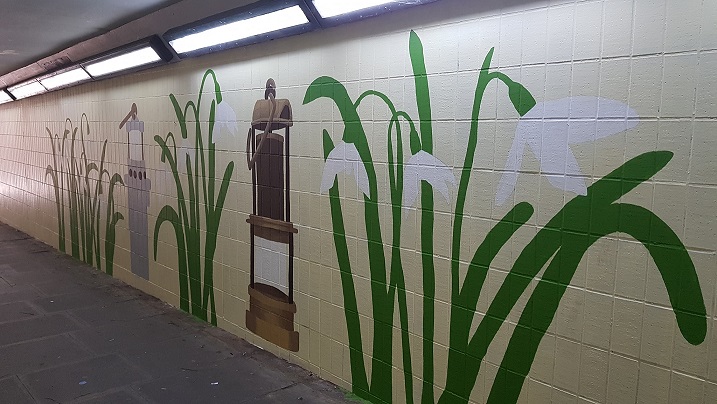 Councillor Ellis (pictured below second from the right) has enjoyed watching the project develop and said 'Every time I visit the artists at work I hear lots of positive comments from passes by saying that the underpass puts a smile on their face and how it feels a safer place to walk through. I hope these young artists will come back in years to come and show their family what wonderful work they did making Wickersley a great place to live.'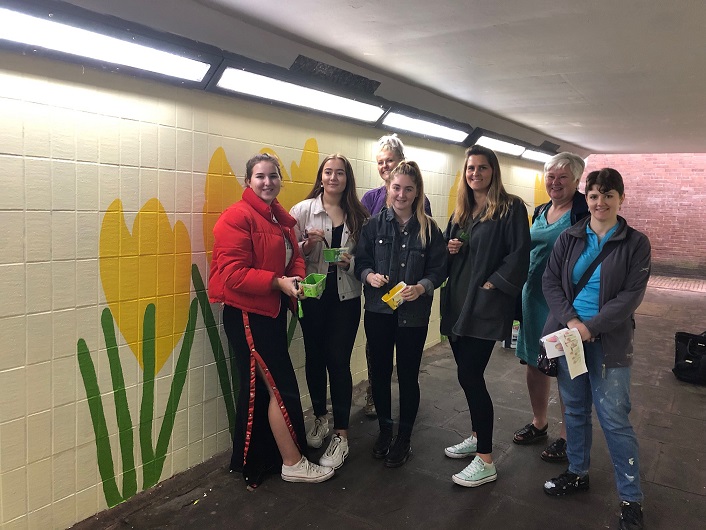 The project has also gained support on social media, one resident commented 'We walked through the other day and my daughter (6yrs) thought it was totally amazing and very beautiful'.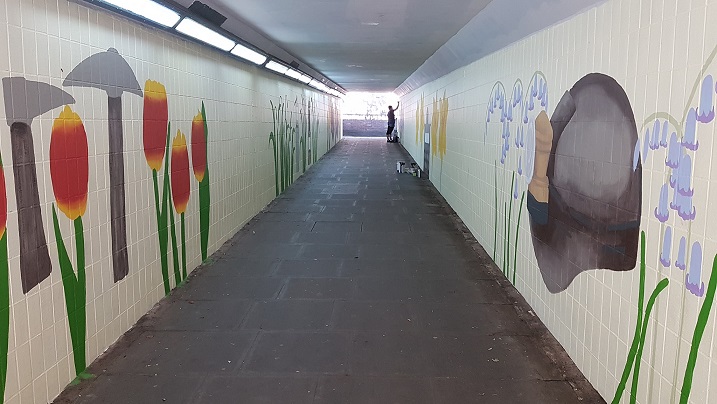 Through resident consultation and working with community partners, Wickersley Ward Councillors identified Ward priorities. The Underpass project certainly achieves the priority 'Improving the environment by empowering communities'. Councillor Read and Councillor Hoddinott (pictured below) are proud of the work the artists and students have achieved.