Sunnyside Supplies
Sunnyside Supplies is a local food network which has been set up in response to the coronavirus pandemic to help those who due to circumstances such as mobility, shielding and health issues have been isolated from family and friends.

Help us Support Others
To keep this service running Sunnyside Supplies rely on donations. Do you have any non-perishable food and cleaning items spare to donate? Currently they are running low on cleaning products such as surface spray, bleach, anti-bacterial wipes and toilet rolls. Visit their Facebook page for updated information and donation requests.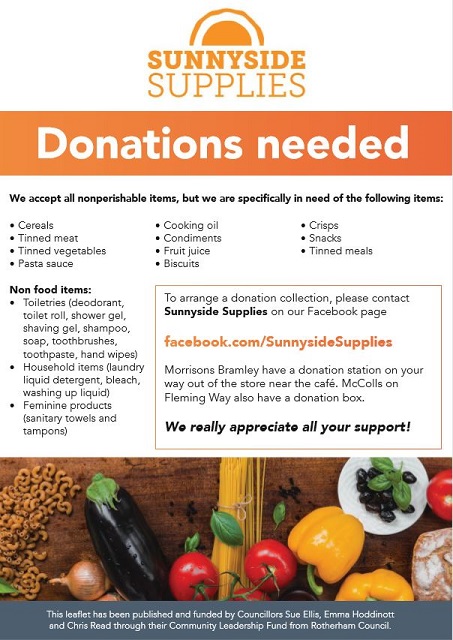 Wellbeing Support
Sunnyside Supplies also provide wellbeing support. Items such as books and Jigsaws can be donated and requested along with a check and chat service. Jamie and Rotherham United recently donated family activity packs including a brand-new football to keep young children happy and healthy.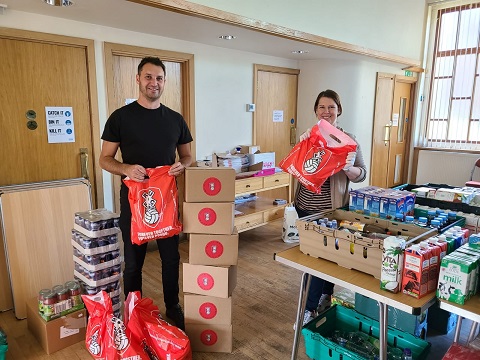 Pop Up Shop
A pop-up shop at St. Francis Church on Main Street, Bramley, is currently held every Tuesday 2pm till 5pm, the policy is pay what you can. All donations go towards purchasing items for local residents in need.