Eeh by gum its Yorkshire Day
On the 1st August Rotherham was due to 'host' Yorkshire Day for the whole region but due to Covid-19 this has been deferred to August 2022.
But that shouldn't make people 'get the monk on' you can still celebrate our special day of being yorkshire lads and lasses. Yorshire day has been celebrated under a few banners. Originally it was celebrated to mark the county's regiment's famous win in the Battle of Minden of 1759 and the freedom of slaves by Hull MP, William Wilberforce in 1834. More recently in 1975 a group called "The Yorkshire Society," from Beverley, revived our special day in protest at the recent boundary changes that would put them in North Lincolnshire.
To help the celebrations Wickersley Ward councillors, Cllr Ellis, Cllr Hoddinott and Cllr Read have purchased Yorkshire day bunting from their Ward budget. You may have seen the giant bunting around Wickersley round about. Cllr Ellis has also been busy placing bunting in areas to give them a splash of colour where due to age and vulnerability people may not have got out as much as they would have liked.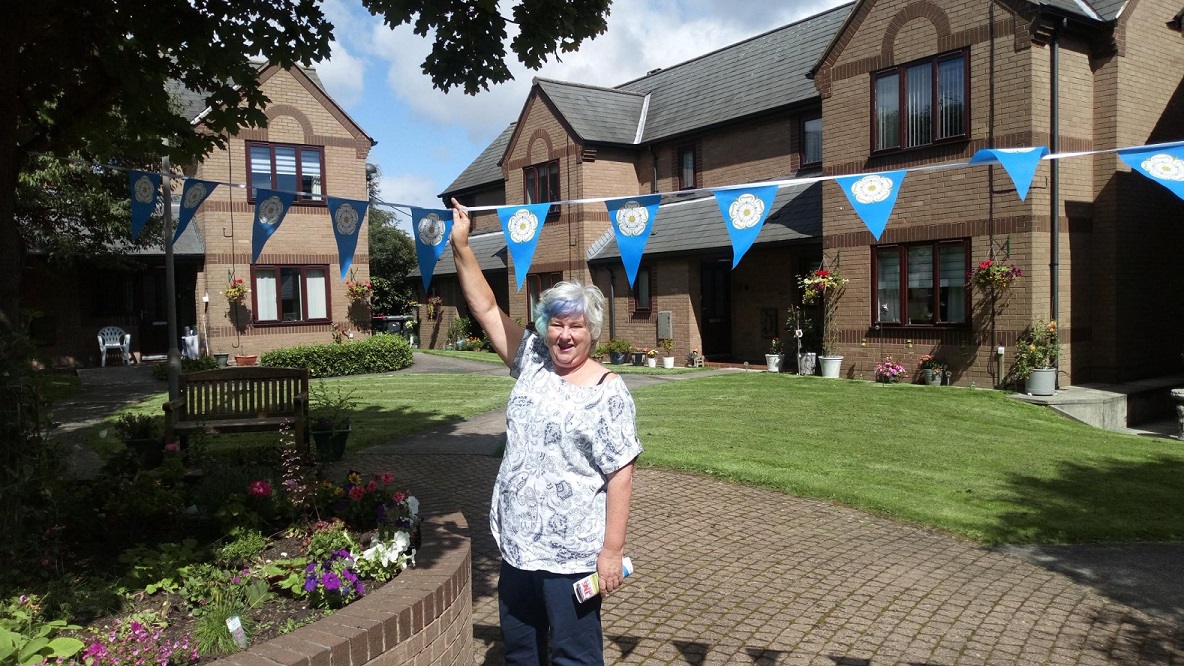 Wickersley Parish Council have also been placing activities and ideas on their Facebook page to encourage fun with your family. Follow this link to find a recipe to bake Yorkshire Tea Loaf or learn how to crochet a Yorkshire Rose.
You can also visit a web based Yorkshire.com site that will give you information on events and activities around the county.
Now then, in Yorshire dialect ' If tha appen to have nowt to do on Yorkshire day, get tha-sen a grand old Yorkshire cuppa tea and have a chin wag with tha neighbour over tha fence.