A Smile For Safe Drivers
Make the new speed activation sign funded by Wickersley Ward councillors smile by keeping within the speed limit.
Road safety is important to your Wickersley Ward Councillors, Cllr Hoddinott, Cllr Ellis and Cllr Read. They have made it one of their ward priorities to tackle crime and anti-social behaviour including, exploring opportunities to improve road safety. Past projects have included campaigning for lower speed limits and pedestrian crossing islands on roads where residents have raised concerns. Last year councillors funded the installation of bollards to promote careful driving and safe parking around Flanderwell and Sunnyside Junior Schools.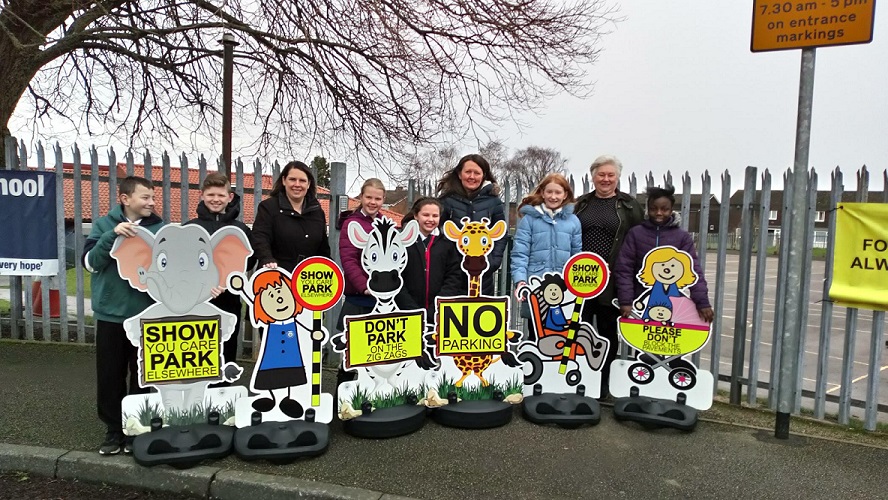 The new Wickersley speed activation sign, funded by ward councillors has been placed on Brook Lane after reports from concerned residents that vehicles were speeding down the hill when entering the village.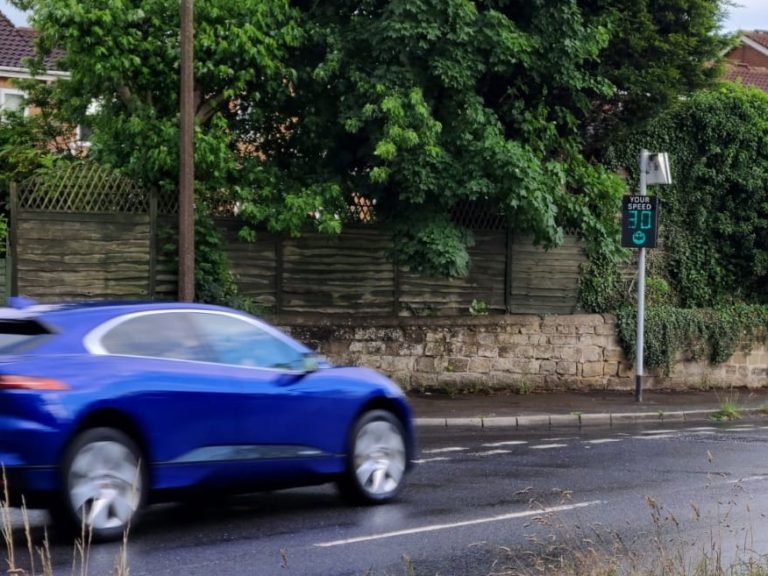 The sign will show your speed and if you are within the 30mph limit it will also display a smiling face. However, if you are exceeding the speed limit it will display a sad face.
Ward Councillors have previously invited residents who raised concerns regarding speeding motorists to participate in community speed watches with local police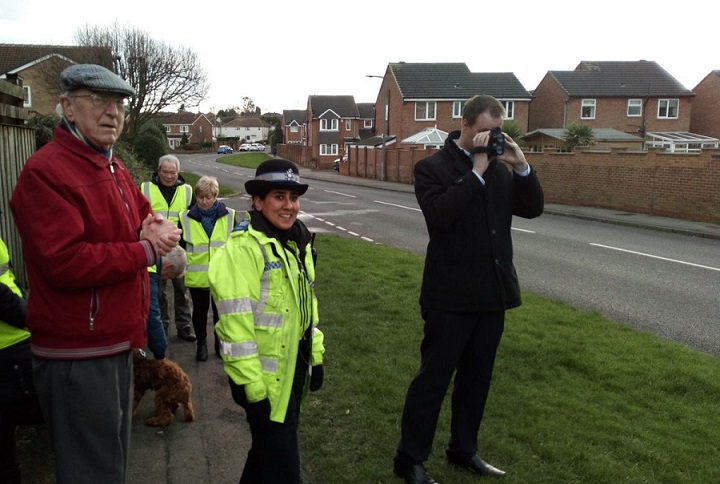 Unfortunately due to Covid social distancing restrictions these events are on hold, but you can still suggest roads of concern to your local Rotherham South Police team by messaging them on facebook. Click on the following links to read about their latest speed watch operations on Rotherham South Neighbourhood Police team Facebook and Twitter
Below is a photo of PCSO Naila Alam monitoring vehicles on Flanderwell lane this month.