Combating Loneliness and Isolation
Meet new people, learn a new skill or get active in your Wickersley Ward.
Loneliness and Isolation is a social issue, but it also affects people's physical and mental health and wellbeing.
Loneliness has a significant impact on people's quality of life including physical and mental health. In turn this has an impact on all services. We know that this is an issue that not only affects older people but can affect everyone, "Loneliness doesn't discriminate" – Jo Cox

Flanderwell Door Knock (for more information follow this link) highlighted that many people did not access or know what community activities were available in their area.

Wickersley Ward has many social groups and activities for people of all ages to get involved in and enjoy whatever your age and ability. Here are a few suggestions below.
Children Centre Summer activities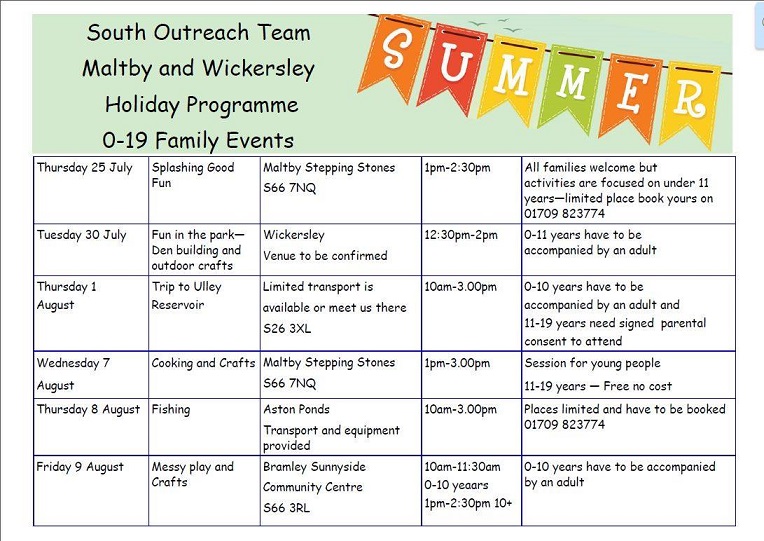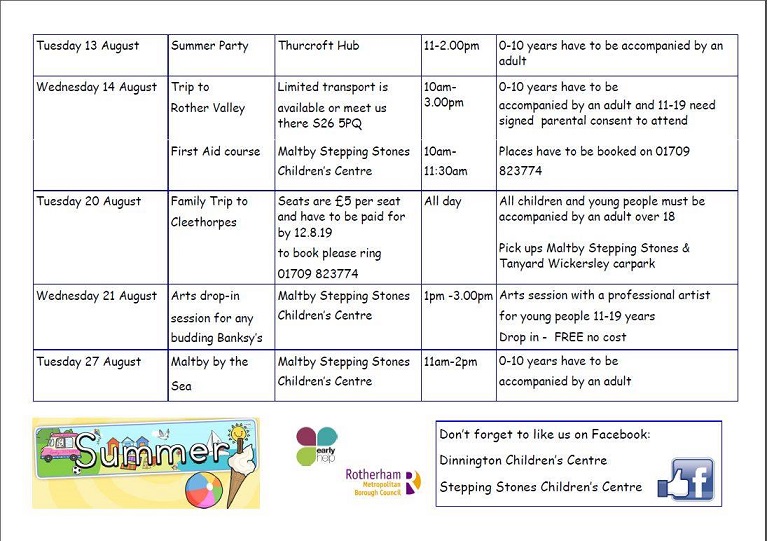 Sunnyside Community Centre
Flanderwell Lane, S66 3RL
Bingo every Monday and Wednesday evening 7-9pm (even on bank holidays) Bingo group would welcome new members, Taekwondo, Trampoline Fitness, Line Dance and Zumba. Contact daltonparishcouncil@outlook.com for more details.
Grove Neighbourhood Centre
Flanderwell, S66 2UZ
Craft Group, every Thursday 10.30am, Monthly coffee morning at 10.30am Third Tuesday and a weekly Gentle Exercise Class every Wednesday at 2pm.
Wickersley Community Centre
286 Bawtry Road, S66 1JJ
Active Always, Baby Sign and Play, Born to perform, Contemporary Floral Design, Dance for fitness over 50s, Zumba over 50s, The Dodgers, Ladies Club, Dance Academy, Weightwatchers, Wickersley Women's Institute, Wickersley Young Starts, Yoga.
Full details available on the notice boards in the centre or follow this link
Bramley Parish Hall
Cross Street Bramley, S66 2SA
Bramley Brass band, Yoga, Monday dancing Club, Weight watches, Thai Chi, Aikido, Elite Karate, Townswomen Guild, Bowling, Rainbows, Adult Taekwondo, and Sequence dancing.
See Bramley Parish Hall notice board for further details.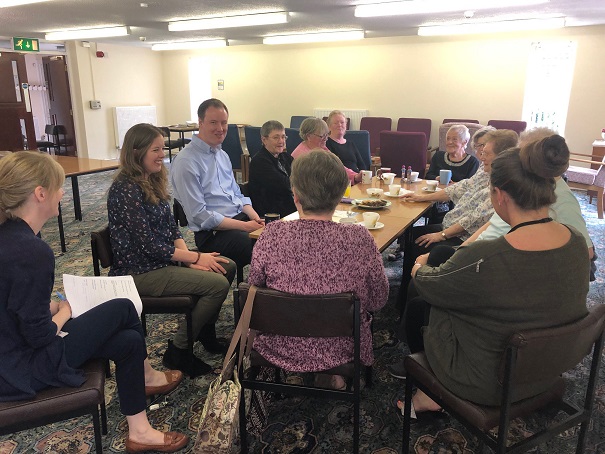 Wickersley residents enjoying a cuppa and chat at Mark Grove.