The Council's two-year budget to 2020/21
This Consultation has now closed
At the Council Budget meeting in February 2019, a two-year budget was agreed for 2019/20 and 2020/21, which included budget savings to meet a further funding shortfall of £30 million. This is on top of £177 million worth of savings made since 2010.
These savings are needed due to ongoing reductions in funding from Government, an increasing demand for services as a result of a growing and ageing population, and increasing costs for the council in providing services.
The budget set last year can be viewed here.
Where does the Council get its money from?
The Council's current budget is £221 million and is funded from £110 million Council Tax, £72 million Business Rates and £39million Government funding.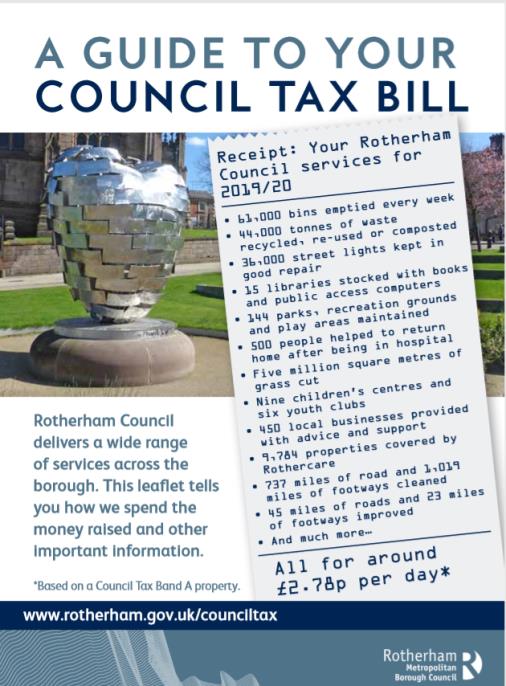 What does the Council spend its money on?
£66m on Children and Young People's Service
£77m on Adult Care, Housing and Public Health
£43m on Regeneration and Environment Services
£12m on Central Services
£16m on Finance and Customer Services
£7m on Assistant Chief Executive portfolio
The area of highest spend is social care due to demand.
Protecting the most vulnerable children and adults, whilst continuing to provide core services – like road repairs and street cleansing – underpins the authority's budget to 2020/21.
To manage the financial challenge we face, we're working with partners to get best value for everything we do and focusing any investment on the agreed priorities set out in the Council Plan:
Every child making the best start in life
A strong community in a clean and safe environment
Every adult secure, responsible and empowered
Extending opportunity, prosperity and planning for the future
A modern, efficient council
The consultation ran from Friday 13th December 2019 until Monday 13th January 2020.