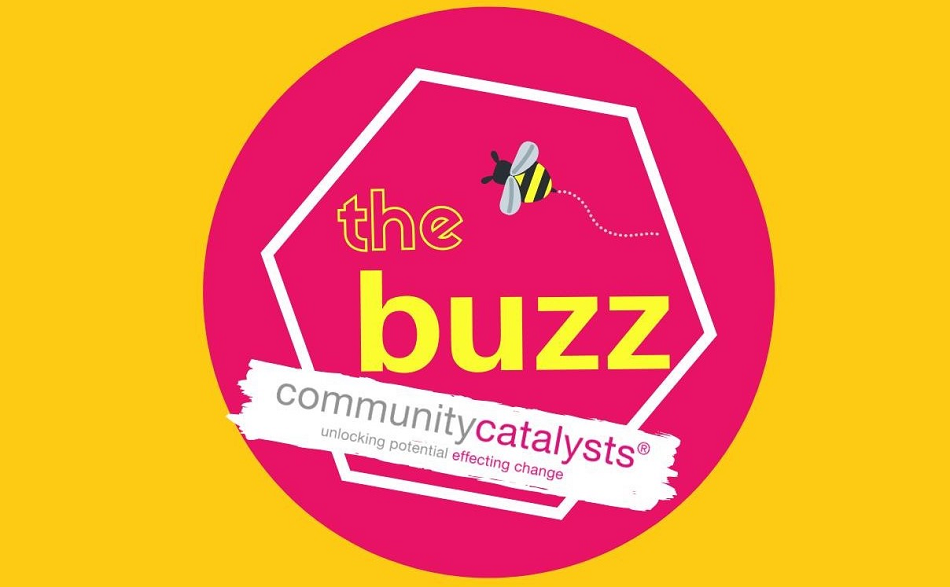 Community Catalysts has launched an exciting new online platform called The Buzz.
The Buzz has been designed to be inclusive and accessible to a wide audience including people with a learning disability. It will be a collection of free videos with activities that people can do at home, such as art, dance, exercise, cooking and more. New videos will be added to our dedicated Facebook group every weekday, and weekly on our Small Good Stuff website.
Each video is produced by one of the many fantastic community enterprises who have been supported by Community Catalysts. All the enterprise leaders are experienced in running inclusive, accessible and fun sessions designed to keep everyone motivated, energised and entertained during lockdown.
The Buzz can be accessed in two ways:
Facebook group members can use the group to share their ideas, send in pictures of the things they have created and let us know how they are getting on with the activities.
To become a member of the Facebook group, people will need a Facebook profile. They must also read the group rules and agree to them when they join. We will monitor everything that is shared in the Facebook group including all videos and members' posts and comments. We will check everything before it is approved to make sure the group is safe and fun for everyone.
We have created an easy read information sheet about The Buzz.
This in an easy read information guide to using social media and Facebook safely, which you may find helpful.
We can't wait to start sharing some great activities and we look forward to seeing people get active, creative and having fun!