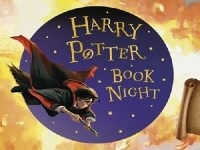 Wizards and muggels needed to make magic and mayhem at this year's Harry Potter Triwizard event..
Join us at Rawmarsh Library for a selections of wizardry crafts, including make a triwizard cup - you could then host your own magical games and award to the winner, or award it to yourself, after all it's your creation. Make a golden snitch or why not design your own snitch. Finally, it wouldn't be a Harry Potter event without a wand of our own to cast your spells with. Harry is also waiting for you to help him find his friends hiding in the library.

Suitable for ages 3 - 12. Call into the library or give us a call on 01709 255682 to book your place.