Events on 2nd Aug 2019
Events for 2nd Aug 2019
Rhyme Time at Rawmarsh Library
Date: 10th April 2015 - 31st December 2019
Every week
Location: Rawmarsh Library and Customer Service Centre
Time: 11:00 - 11:30
Cost: Free
Every Friday. Songs, stories, actions and instruments for 0 - 5 year olds and their grown-ups.
Join us for Rhyme Time: our fun, friendly and informal song and story session!

We sing, dance and play along to a fantastic mix of music - classic nursery rhymes as well as newer songs; all are sure to become firm favourites!

The fun doesn't stop when the music does! Enjoy exploring beautiful stories, and unleash your creativity with our crafts.

There is no need to book, simply come along on the day! And be sure to ask us about our Bookstart Bearclub!

Shared Reading group - Kimberworth
Date: 2nd August 2019 - 13th December 2019
Every week
Location: Kimberworth Library
Time: 14:00 - 15:30
Cost: Free
Love to read or listen to stories and poems then Shared Reading is for you.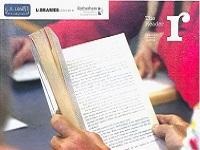 Our Shared Reading group is a place to relax, make new friends and share stories with others. You can just drop in, sit down and enjoy listening to a great story or poem, there's no pressure to talk or read. Why not give it a try. We meet every Friday at Kimberworth Library.
Teach Yourself IT
Date: 16th September 2017 - 31st December 2019
Every week
Location: Greasbrough Library
Time: 10:00 - 11:00
Cost: Free
Staff are on hand to help you start your IT learning journey.
We'll help you log into Learny My Way, a website of free online courses for beginners, helping you develop digital skills to make the most of the online world.
Help with everything from getting started; using a keyboard and mouse, to setting up an email account, surfing the internet and much more. In our friendly, informal courses you'll be able to go at your own pace and relax in the knowledge that staff are always on hand to help. We have computers available for you to use for free, and free internet access too!
We can also offer you free online access to many fantastic resources (we subscribe so you don't have to):
• Find My Past
• e-Magazines
• e-Books
• e-AudioBooks
• Ancestry
English conversation class
Date: 23rd October 2015 - 31st December 2019
Every week
Location: Mowbray Gardens Library
Time: 10:00 - 12:00
Cost: Free
Develop and improve your English speaking skills.
Come and join our group to improve your understanding and use of spoken English and learn new words and phrases.
You'll also meet lots of friendly new people to practice with.
Readers group
Date: 4th January 2019 - 6th December 2019
On this day every month
Location: Thorpe Hesley Library
Time: 10:00 - 12:00
Cost: Free
Join us at Thorpe hesley library 1st friday of every month at 10am. Library books provided join us every month for a discussion of each book.
Call in or telephone Thorpe library for details. Easy access for disabled, baby changing facilities available. All welcome.