Events on 19th Jan 2019
Events for 19th Jan 2019
Lego Club
Date: 5th January 2019 - 31st December 2019
Every week
Location: Riverside Library
Time: 12:00 - 14:00
Cost: Free
The event is well supported and we have Lego quiz sheets for the children to do as well.
Every Saturday 12pm-2pm.
No pre booking required. Parents and children like the fact that its flexible.
We have two six week challenges, making a different model each week for six weeks, on completion the children can choose a small gift from the dip box which they really like.
Lego Master Club
Date: 12th January 2019 - 31st December 2019
Every week
Location:
Time: 10:30 - 11:30
Cost: Free
Weekly lego club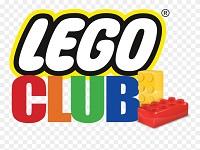 Are you a Lego grand master or would like to be? Come along to our new Lego club every Saturday at 10.30am, let your imagaination run free and see what you can create.
Saturday story stop
Date: 14th February 2015 - 31st December 2019
Every week
Location: Riverside Library
Time: 11:00 - 12:00
Cost: Free
A drop in session for children 4 - 11 years.
Stories and book related fun, games and craft activities.
All children must be accompanied by an adult.
Call 01709 823606 for more information
Teach Yourself IT
Date: 16th September 2017 - 31st December 2019
Every week
Location: Greasbrough Library
Time: 10:00 - 11:00
Cost: Free
Staff are on hand to help you start your IT learning journey.
We'll help you log into Learny My Way, a website of free online courses for beginners, helping you develop digital skills to make the most of the online world.
Help with everything from getting started; using a keyboard and mouse, to setting up an email account, surfing the internet and much more. In our friendly, informal courses you'll be able to go at your own pace and relax in the knowledge that staff are always on hand to help. We have computers available for you to use for free, and free internet access too!
We can also offer you free online access to many fantastic resources (we subscribe so you don't have to):
• Find My Past
• e-Magazines
• e-Books
• e-AudioBooks
• Ancestry