After the past year or so, it's so exciting to be back having fun - together!
This area will be a real feast for the senses with art, circus, street theatre and our Main Stage. You'll find our picnic areas and a great mix of food vendors so you can enjoy a foodie feast while you relax and soak up the atmosphere.
Main Stage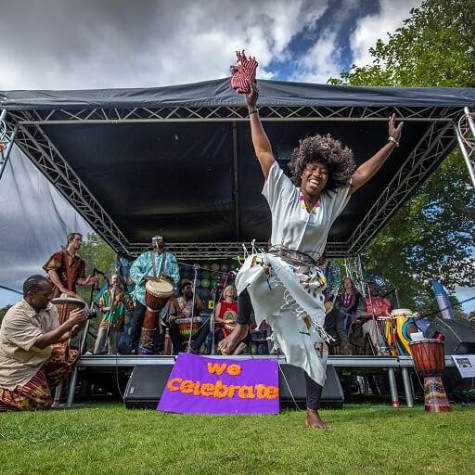 The amazing line-up on the Main Stage will showcase a diverse programme of music and performance including West African rhythms, modern British folk, jazz, funk, rock, brass, dhol drummers and bhangra dancers.
See the Main Stage line-up.
Lenny and Whale - Doodle Cubes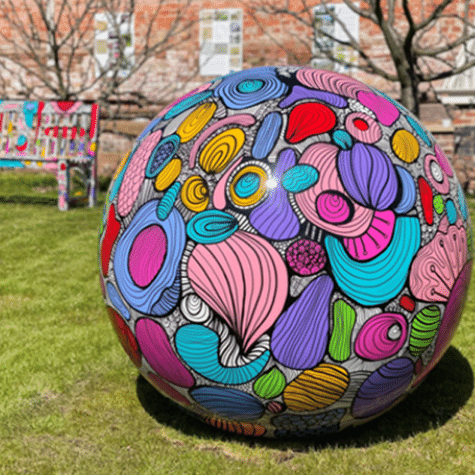 Lenny and Whale are artist Fabric Lenny and creative producer Katrina Whale who collaborate to produce colourful, playful and fun artwork. Their latest creation, Doodle Cubes, has been commissioned especially for Rotherham Show. The six cubes are covered with nature inspired pattern, colour and lines, and have been created to encourage exploration, interaction and fun. They've previously created installations for Wentworth House and Cannon Hall.
Let's Circus - The Greatest Showpeople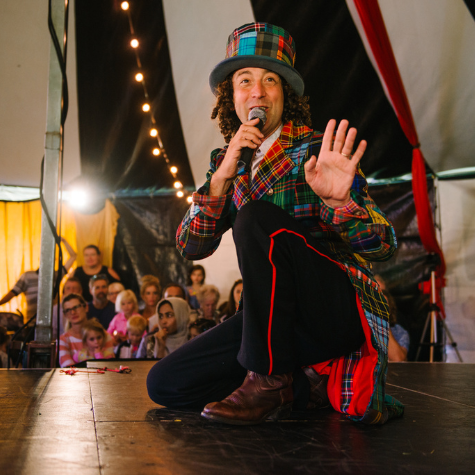 Let's Circus appearance at the Rotherham Show in 2019 got rave reviews, and we're delighted have them back this year performing The Greatest Showpeople. Classic circus in style, the show features a selection of hand-picked international acts, bringing high-level skills and authentic circus variety. With some acts set to the music of The Greatest Showman film, it's full of uplifting, feel-good energy.
The show takes place on Friday, Saturday, and Sunday, 12.30pm and 3pm.
Free tickets will be on a first-come-first-served basis.
Let's Circus will also be providing workshops, street theatre and more throughout the weekend.
Food and drink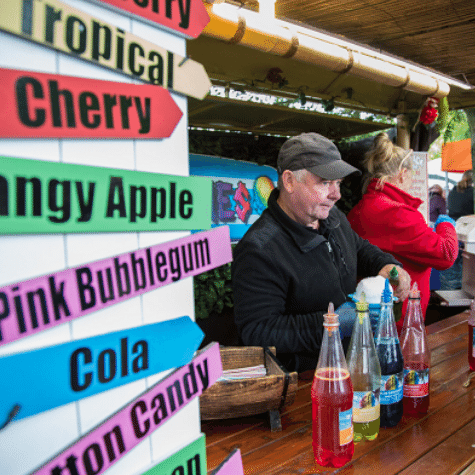 You'll find most of the food vendors, and our two picnic spaces, in the Welcome Back Area. Here you can tempt your taste buds with Greek eats, Chinese noodles, pizza and Yorkshire pudding wraps. You'll also find licensed bars, including a double-decker bus selling a range of alcoholic and soft drinks. If you prefer to bring your own food, you're very welcome to enjoy it in the two picnic areas.