The Made in Rotherham Area of the show celebrates the creativity, vibrancy, resilience and diversity of our town. It will showcase flavours from across the world through food, art, music and performance – much of it made right here in Rotherham.
Music Stage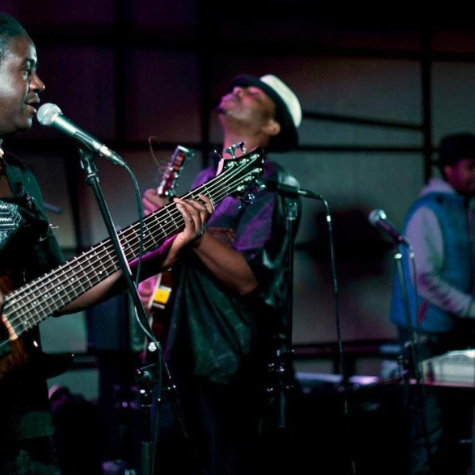 Head to the Music Stage for an eclectic line-up, from local talent to internationally known musicians. With a licensed bar and seating, you can get your toes tapping to sounds of Celtic folk, rock, salsa, contemporary and traditional African music and gypsy jazz.
See the Music Stage line-up.
Community Stage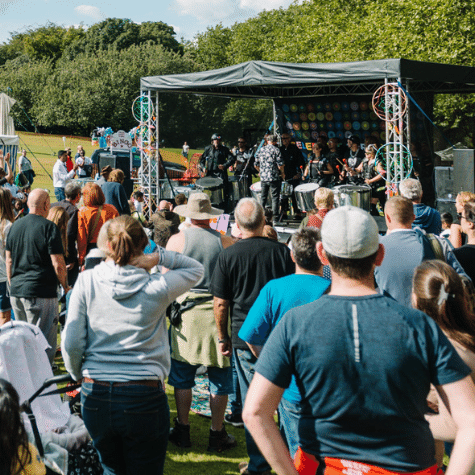 From rap to yoga, dance to African acapella - local and international musicians and dancers will share the Community Stage to bring you an exciting and joyful programme.
See the Community Stage line-up.
Made in Rotherham Horticultural Show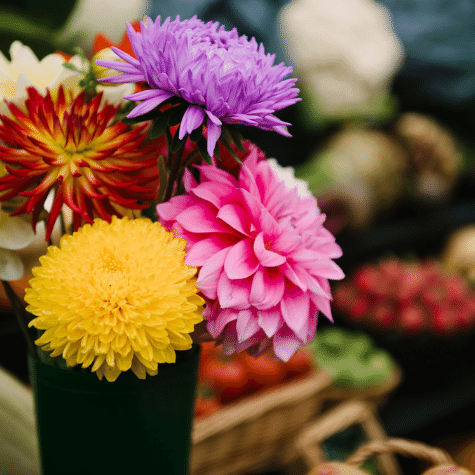 The Horticultural Show offers many ways for the people of Rotherham to show off their creativity, green fingers, baking prowess and general fabulousness, all under one (canvas) roof! So, whether you grow, bake, make or create there's sure to be a class for you to enter across 101 categories (yes, really!). There are a whole host of brilliant ways to get involved – perhaps you could enter your heaviest marrow, get your bake on with a vegan cake, enter a jar of your best fruit jam, exhibit your photography or create a collage of something that brings you joy.
Find out more about entering the Made in Rotherham Horticultural Show.
Vegetable Nannies by Plunge Bloom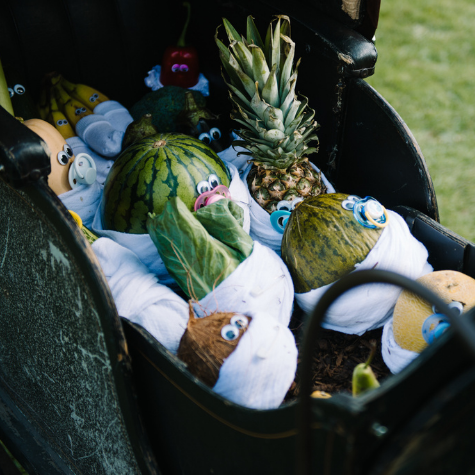 The Vegetable Nannies is a walkabout performance featuring two proud gardeners who've dug up their prized baby vegetables to take them out for a day trip. After all, who wants to spend all day stuck in the ground staring at the sky? So, if you see an old pram brimming with some beautiful babies, come over and say hello as there's no doubt the Vegetable Nannies could use a hand with feeding and changing nappies. Spot them around Made in Rotherham Area throughout the weekend.
Demo Kitchen - hosted by Sile Sibanda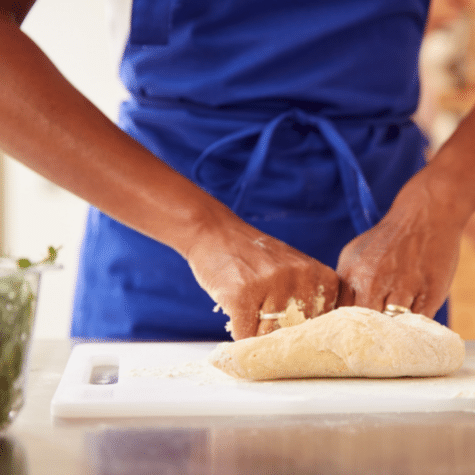 New for 2021, the Demo Kitchen will be a showcase for wonderful food created by cooks from communities around the borough including noodles, curries, chutney and vegan falafel. Radio Sheffield's Sile Sibanda will be host and compere as demonstrations take place throughout the weekend.

We're also excited to be welcoming back to the show Great British Bake-off winner Rahul Mandel for a Q & A session at 4pm on Sunday 5 September.
Rotherham: A Relational Space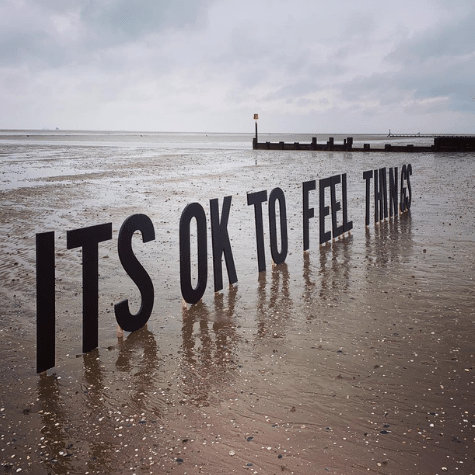 The pandemic has been hard on us all. We've experienced isolation, insecurity, and loss that have made so many of us feel vulnerable. With this large-scale art installation, artist Leigh de Vries hopes to ignite Rotherham's collective psyche by opening up a conversation about emotions and creating this relational space. By using language, she transforms a fundamental mode of communication—the alphabet—into one-of-a-kind provocations. She uses art as a way of seeing, illuminating themes that people are unwilling or numb to discuss. Over the weekend Leigh will be joined by Rotherham's extremely gifted Breakout Arts performers.