How the Council works
Decision-Making (You are here)
Decision-Making
As well as Full Council Councillors also sit on committees that hold regular meetings. Committees usually consider a specific area of Council business such as planning and licensing. They can also make most decisions without further approval from Full Council.
Standards and Ethics Councillors are bound by the Code of Conduct and must follow its content. The Committee ensure Councillors follow the ethical safeguards.
Council Committee and decision making chart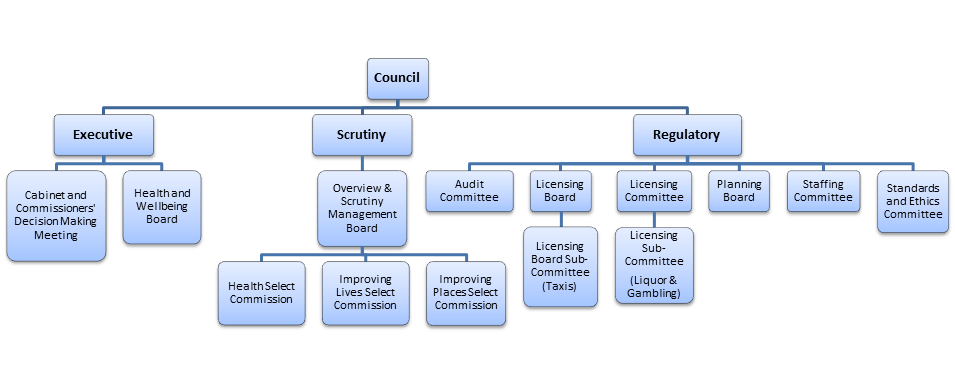 The Constitution
The Constitution sets out how the Council operates and how decisions are made in a way that is efficient, transparent and accountable to local people. It includes rules such as:
Scrutiny of decisions and services
Councillors' allowances and conduct
Public access to meetings and related documents
See the Council constitution
Scrutiny of decisions
Overview and Scrutiny Select Commissions look at decisions taken by the Council's Cabinet to hold them to account. Scrutiny checks, challenges and suggests changes to reflect the priorities of local people. Scrutiny welcomes involvement and all meetings are open to the public.