Get help with pest control
Bees (You are here)
Bees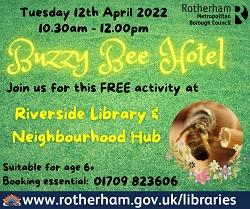 Due to the vital role of bees in the pollination of crops and the serious decline in the UK's bee population, we don't generally treat them as a pest. If you'd like guidance about keeping bees, or general information, you should contact the Bee Keepers Association (BKA).
Bee Keepers Association
Call 01709 336003 to make an enquiry or appointment
Register for email alerts about changes to the things that matter to you.