Have your say on the proposed Public Spaces Protection Order (PSPO) for Fitzwilliam Road
Rotherham Council wants your opinion on giving police and Council staff more powers to tackle anti-social behaviour for the area in and around Fitzwilliam Road. The proposal is called a Public Spaces Protection Order (or PSPO) and it would mean that officers from both the Council and Police would be able to issue fines to people who break the conditions that the order covers.
If adopted, the PSPO would cover the area outlined the area outlined in red on the map below, which runs the length of Fitzwilliam Road, expanding out to Doncaster Road and the River Don.
The Council is asking what you think about these proposals and if the power to give fines would help to tackle anti-social behaviour in your area.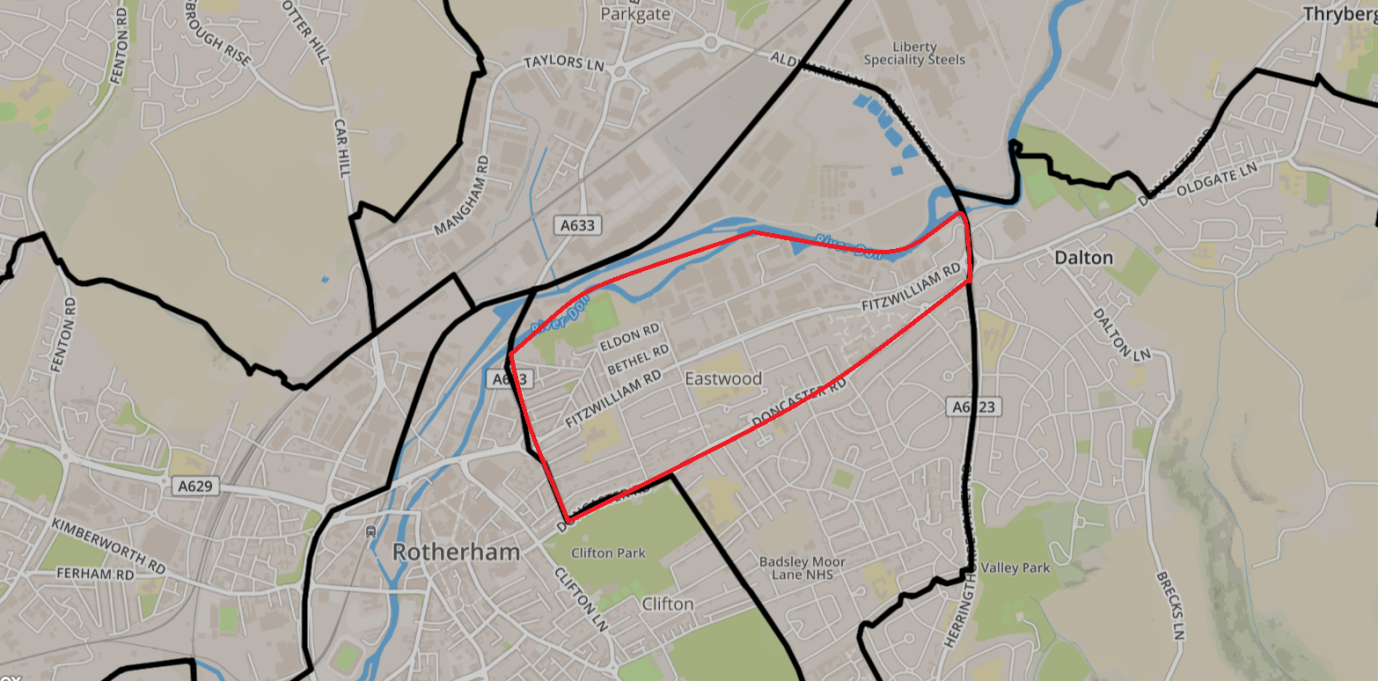 Download the full text of the draft order
This consultation closed on Sunday 5 May 2019.
Read more about this consultation