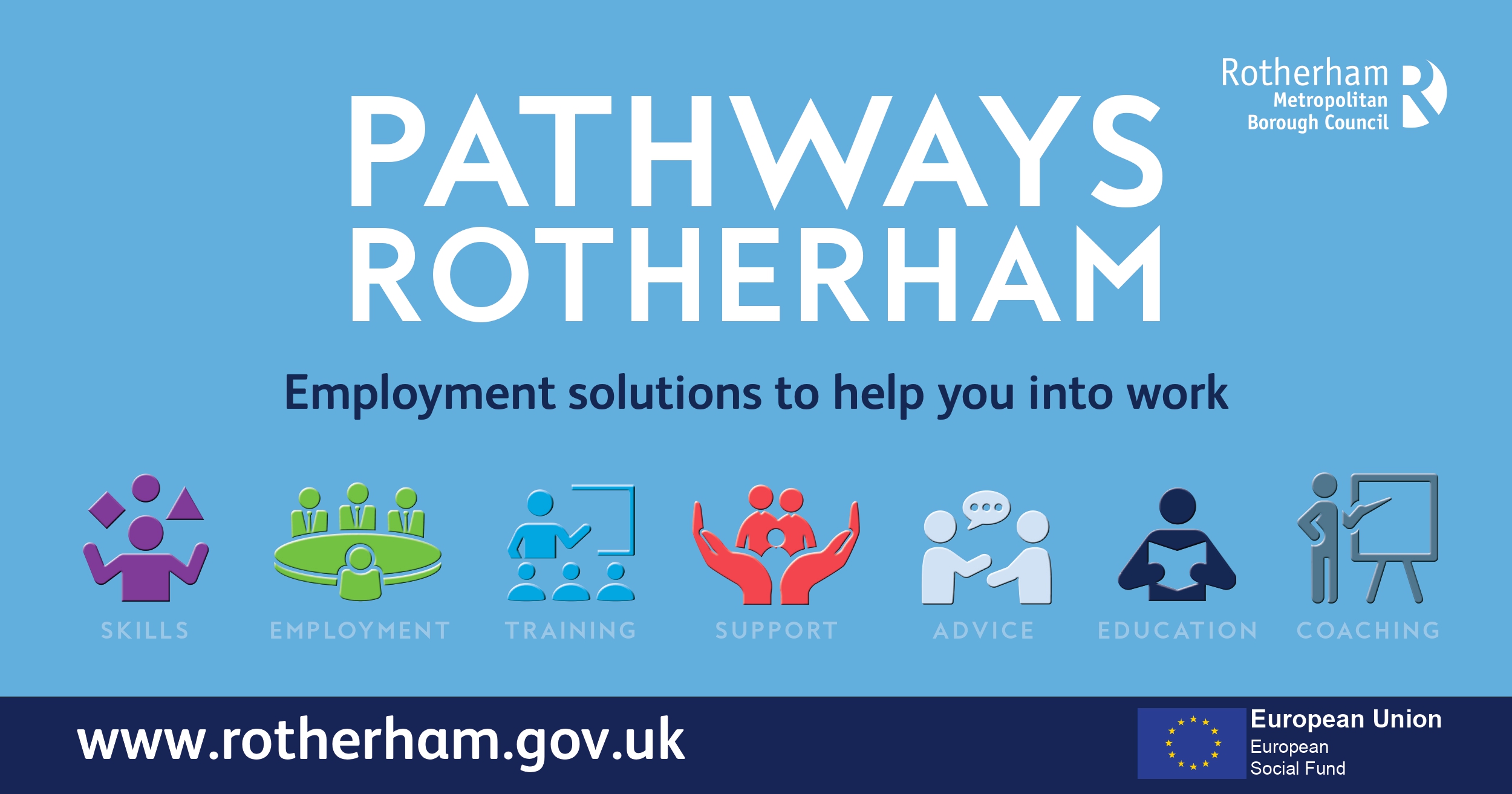 Getting back into work, or simply making the steps towards employment offers a great deal of benefits to your emotional and physical wellbeing.
The Pathways Rotherham programme is made up of dedicated key workers who can help you to develop basic skills and move towards or into employment. The support they offer is tailored to individual needs and includes employment help, training support and help to access education and work experience.
How can the Pathways Team help you?
Support you to overcome barriers to learning, training, access to education and employment
Offer one-to-one coaching and support
Access specialist support around debt, housing or substance
Build your confidence and self-esteem
Find specialist support to help you with childcare needs
Identify suitable volunteering or work experience opportunities
Access appropriate learning or training courses
Help develop a bespoke CV
Pathways Rotherham is a European Social Fund project.