Secretary of State plans return of more powers to Rotherham
Published Thursday, 9th February 2017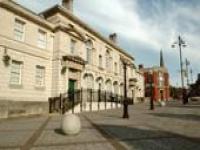 Rotherham Council has welcomed the proposed return of more powers by the Government - a move which would bring the majority of services back under the council's democratic control.
Communities Secretary Sajid Javid has confirmed he intends to return powers for services including economic growth, town centre management, and the maintenance of local parks.
Decision-making powers for adult social care are also set to be returned to Rotherham councillors – but as work to modernise these services is underway, Commissioners would have additional oversight with the power to veto key service decisions should they have any concerns.
The announcement – which is now subject to local views – follows the submission of evidence from Lead Commissioner Sir Derek Myers.
Sir Derek said: "We have seen continued progress in more areas of the council, and I am pleased that the Secretary of State for Communities and Local Government has agreed to further functions being returned. We will continue to work with the council on those areas not yet returned and we would expect to make further recommendations in the coming months."
Leader of the Council, Cllr Chris Read added: "This is welcome news and another positive step in the right direction for the council, and for Rotherham.
"Today's announcement reflects the significant improvements which we have made across the board. But in this next phase we will continue to work hard to ensure the council improves and better serves Rotherham residents. Alongside Commissioners – we are determined to complete this work."
This proposal will now be considered by the council leadership and members. The Communities Secretary will then consider any representations before making a final decision on whether to return these functions to the council.
It follows the return of licensing powers to the council in December 2016, on top of around a third of services having been handed back in February 2016.
The Government-appointed Commissioners have been given until March 2019 to improve and hand back all services.