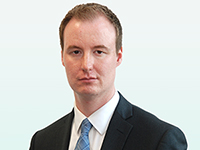 These are unprecedented times and no one should doubt the seriousness of the current situation. The coronavirus pandemic is defining the way of life for everyone.
Rotherham Council's priority, alongside our partners, is the protection of life and we all have an individual role to play in that. We are being guided by the latest national and international advice underpinned by the resilience, kindness and community spirit for which Rotherham is renowned.
The Council is doing its utmost to prioritise the most critical services, especially those relied upon by the most vulnerable people in our community. Given the Government's request for social distancing, we encourage residents to use our online services or to contact us by telephone rather than coming to our buildings wherever possible. I would urge residents to follow the latest guidance from the Government, to act responsibly, and I thank you for your patience and endurance over the coming weeks and months.
Cllr Chris Read
Leader of Rotherham Council