Independent investigation reports published by Rotherham Council
Published Wednesday, 6th September 2017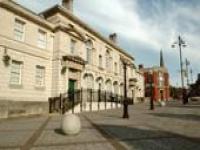 Rotherham Council has today published six investigation reports, commissioned following the findings of the Jay Report (2014) and the Casey Report (2015).
The investigations were commissioned by the Council to investigate criticisms raised in both these reports - and in the following weeks.
These investigations are focused as follows:
1. Investigation into the Performance, Practice and Conduct of Senior Employees of the Council over the period of the Jay Report (1997-2013) and further highlighted in the Corporate Governance Inspection report made by Louise Casey (February 2015) (Gowling Solicitors)
2. Independent Investigation - Review of Cases A to O referred to in the Jay Report (Independent Consultant)
3. Audit Investigation into the Alleged Removal of Files and Impairment of Computer Records - April 2002
4. Audit Investigation into Missing Minutes from Meetings of the Key Players' Group - Late 1990s to 2003/04
5. Audit Investigation - Theft of 21 Laptops from Norfolk House, Rotherham: 26th October 2011 - Review of the Council's Response
6. Report into Rotherham Taxi Licensing and Enforcement Service - 2010 to the Present (Weightmans LLP)
The Council has published these reports in an open and transparent manner at a meeting held in public from 2pm (Wednesday 6 September) at Rotherham Town Hall. Commissioner Ney and the Leader of the Council will be making a statement during the meeting. This will be available online following the meeting.
View the reports and associated information
The meeting is being webcast live and will also be available to view afterwards.
View the webcast of the meeting