Government returns further powers to Rotherham Council
Published Wednesday, 13th September 2017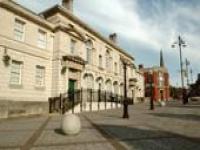 Rotherham Council has welcomed confirmation from Government that more powers have been returned to the authority.
A move which brings all functions aside from children's social care back under the council's democratic control.
Communities Secretary Sajid Javid today confirmed the return of powers for five of the last six services which currently sit with Commissioners: community safety; waste management; performance management; asset management; and HR.
The decision comes into force with immediate effect, and follows the submission of further evidence from Lead Commissioner Mary Ney – recognising continued progress across these services.
Commissioner Ney said: "Commissioners are pleased that the Secretary of State for Communities and Local Government has accepted our recommendations. It is another important step for the council and recognition of its continued hard work.
"Commissioners recognise the positive commitment from elected members and officers, and will continue to support the council's improvement as it moves closer to having its remaining powers returned."
Decision-making powers for children's services will remain with the Government-appointed Commissioners while improvements continue, and they will still have oversight of all services which have already returned.
Commissioners will also retain enhanced powers over domestic abuse services, as are in place for adult social care, meaning Cabinet Members must act on any formal advice of Commissioners in these areas, while improvements progress.
In addition, Commissioners retain power for the appointment and dismissal of the council's three statutory officers, and the setting of Members' allowances must be done so in agreement with the Commissioners.
Leader of the Council, Cllr Chris Read, added: "We welcome today's announcement as confirmation that the council continues to be on the right track, and that we are making big strides toward the full restoration of all powers to Rotherham's democratically elected members.
"It is testament to the hard work and collaboration of Commissioners, members and officers, to improve services for local people.
"Significant improvements have been made in children's social care but we are clear there is still more to do. There is no complacency, and we will continue to push forward with our improvement plans to ensure these services are the best they can be for our children and young people, and their families."
The Government-appointed Commissioners have been given until March 2019 to improve and hand back all services.
The full Directions issued by the Department for Communities and Local Government to the council can be found at:
View the document on the Department for Communities and Local Government website