Family proceedings case
Published Wednesday, 28th November 2018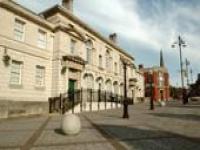 A Rotherham Council spokesman said: "Today's further disclosures in relation to proceedings in the family court have understandably caused widespread concern and upset.
"As the public would expect, we have already begun to review the specifics of the case. As we have said previously we are not able to comment publicly on those specifics. However, we must be clear that at no stage has it been the intention of the council to put any child at risk, or to allow any convicted child sexual exploitation offender to have care of any child.
"Concluding the review will take time, and we are asking the Ministry of Justice to work with us on this to ensure that it is completed thoroughly and properly.
"Furthermore, we are in contact with the Ministry of Justice about how Practice Directions which apply to cases in the Family Courts should be applied, and we will be seeking further conversations with government officials about this as a matter of urgency. It is imperative that clarity is realised as soon as possible, not just for Rotherham, but to ensure that other councils across the country who may face similar issues are able to act with certainty and no more survivors of abuse have to experience further trauma."