Operation Stovewood: Council Leader responds to six further convictions
Published Thursday, 29th August 2019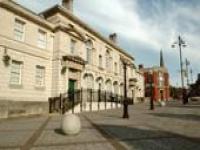 Commenting on the convictions of six men for child sexual abuse offences yesterday, as part of Operation Stovewood, Councillor Chris Read, Leader of Rotherham Council said:
"Yesterday's convictions mean that twenty men have now been convicted under the NCA's Operation Stovewood, bringing the total number of convictions for non-recent child sexual exploitation offences in Rotherham to around 40 since the publication of the Jay Report.
"The public should be in no doubt that as a partnership we will continue to seek justice for all victims and survivors of CSE in Rotherham. This latest trial once again made clear the depravity of the abuse of children, and the bravery of those now young women in standing up to their abusers.
"We pay tribute to the survivors and their families, and we will continue to do all that we can to ensure that the perpetrators of child abuse in Rotherham face the consequences of their crimes."
Visit the National Crime Agency Website