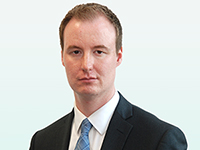 The Government has confirmed that Rotherham and other areas in South Yorkshire will be placed in the High alert (middle) tier.
This is for areas with a higher level of infections and means the following additional measures are in place:
People must not meet with anybody outside their household or support bubble in any indoor setting, whether at home or in a public place
People must not meet in a group of more than 6 outside, including in a garden or other space.
People should aim to reduce the number of journeys they make where possible. If they need to travel, they should walk or cycle where possible, or to plan ahead and avoid busy times and routes on public transport.
The new high alert level for Rotherham will take effect from Wednesday 14th October.
Rotherham Council Leader, Chris Read has responded to the announcement:
"Over the last few weeks, just like in communities across the north of England, Rotherham has seen increasing numbers of people fall ill with coronavirus, more people being admitted to hospital and sadly, after weeks without any fatalities, people starting to die from the disease.
"Since the lockdown measures first started, local people have been asked to sacrifice a huge amount – and it's down to us all to ensure that those sacrifices are not in vain.
"Devising rules to keep people safe while also helping people to maintain their way of life is difficult. But put simply, if the new additional measures don't reduce infections, we will inevitably face additional restrictions in the coming weeks.
"Together with council leaders from across South Yorkshire and our City Region Mayor, we are lobbying the government hard for the economic support that we need. It can't be right that if a business has to close because of restrictions, that closure is permanent. Those businesses and the people who work for them need financial support to see them through this tough time until their businesses can open again.
"The cost of not providing that support will be much greater in the long term. So we're asking the government for additional resources for our local public services to support our businesses and workforce which also improving test and trace, so that people can get better access to tests.
"Coronavirus affects everyone, including people who work for the Council and other public services but rest assured, we will continue to work hard and be here for you when you need us, working in tandem with our Rotherham Heroes volunteer scheme to provide essential support to those who most need it
"Crucially, our health services are still operating as well and it's really important that everyone continues to use services in the way that we normally would.
"If we take the right steps to look after each of the now, and we get the right support from the government, we can emerge from the other side of this virus with a strong economy and a strong community."